Becoming Champions of Play with Judith Frizlen
February 2 – 16
In this three-week course, we will explore play which is nature's way to support child development. Understanding the important role of play in child development helps us become champions of play!
Play is innate; the young child does not need to learn to play but rather be allowed to play by having time, space and a calm adult presence. Instead of worrying about what children are or are not learning, let's build our trust in the child to practice what they need to learn!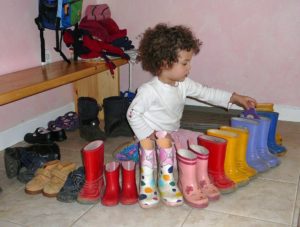 The Course Outline
Week One – The Big Picture: human development from three points of view
Week Two – The Development of Play: stages, hindrances to and benefits of play
Week Three – Creating Environments that Encourage Play: indoors and out, including the most important element, which is you!
The Course Format
We will begin together with a live Zoom video conference on February 2nd to introduce ourselves and have an overview
Three multi-media lessons will open for you each Wednesday, including videos, reading materials and other resources
We'll all take part in an ongoing discussion forum throughout the course.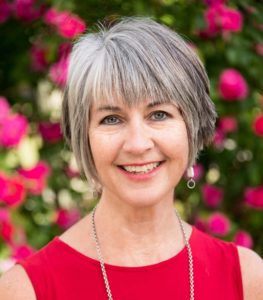 About the Instructor
Judith Frizlen is the author of Words for Parents in Small Doses, Words for Teachers and Caregivers in Small Doses,  and Unpacking Guilt, A Mother's Journey to Freedom. She founded and built the Rose Garden Early Childhood Center, a LifeWays child care center in Buffalo, NY before transitioning it into a worker-cooperative so the employees could make decisions that affect their work environment and their livelihood.  A champion herself with over three decades of experience, Judith Frizlen is eager to inspire others to become champions of play!   Read more about Judith Frizlen at www.judithfrizlen.com
How will this course work?
In this "guided" LifeWays online course a new lesson will be released each Wednesday. You can work on the lessons at your own pace and at the times which work best for you, as that lesson will never go away. Also, the discussions evolve throughout the entire course. There is no deadline, except if you are requesting a Certificate for 12 Hours of Continuing Education (February 26th). This course is "guided" in that new discussions will emerge that are unique to THIS course offering and THIS group of students, and your course instructor will be participating along the way. There will be much to discover and to share. We hope you join us!
Cost $120; $80 each for groups of five or more.
Refund Policy: Fees will be refunded in full up to 7 days prior to the start of the course, and at 50% if student cancels enrollment less than a week in advance. Fees are nonrefundable after the start of the course.
Also View all Our Other Courses
Becoming Champions of Play with Judith Frizlen
Online, Starts February 2, 2022
Nourishing the Senses: The Foundations for Healthy Child Development
Online, February 9, 2022
Learning to Observe Children
Online, Starts February 9, 2022
Brain Science and your Child's Journey Toward the Self
Online, Next Session Starts February 16, 2022
Birth to Three – Child Development and Care with Rahima Baldwin Dancy
Online, Starts February 23, 2022
Fortify Your Life Forces with Spacial Dynamics®
Online, Next Session Starts February 26, 2022
Learning in Nature: Establishing Outdoor Care and Education
Online, Starts March 2, 2022
Celebrating Festivals: Connecting to Universal Truth
Online, Starts March 30, 2022
Building a Strong Foundation: Care of the Young Child's Senses
Online, April 6 – May 14, 2022
LifeWays Early Childhood Fundamentals Course
August 2022
The Living Arts - Cornerstones of Care
Online, September 14 – October 15, 2022
Learning in Nature 2: The Mystery and Wonder of Exploring Nature with Children
Online, October 26 - November 12, 2022
Creating Home Away from Home: A Course for Home Childcare Providers
Online - Start Any Time!
Creating Your Family Culture -- An Elemental Approach
Online - Start any time!
Healthy Home Rhythms
Online - Start any time!
Living Arts Through the Seasons ~ Archived
Online Archive of past seasons