Creating Home Away from Home: A Course for Home Childcare Providers
Ongoing - enroll any time!
This on-demand, at-your-own-pace, online course will help you open your own early childhood program at home providing relationship-based care steeped in LifeWays Principles.
Topics Include:
Deciding to Start
– Is this the right career for you and your family?
Tools of the Trade
– Learn the practical and business aspects of starting and operating your own home-based childcare program.
Crafting Your Program
– Create a holistic program using LifeWays' proven principles.
Working with Parents
– Gather strategies to find families for your program and explore how to form positive relationships with parents.
Self-Care and Professional Development
– Set up ways to create your support system and to further your understanding of child development.
* Earn a certificate for 25 hours of continuing education *
You'll Receive:
Lifetime access to the online course materials including helpful articles, inspiring videos and handy resources
Access to the LifeWays student resources cloud which contains  helpful forms, documents, and more to start and run your home-based business
A copy of the book Home Away from Home: Lifeways Care of Children and Families, by Cynthia Aldinger and Mary O'Connell (Since we only ship to US addresses, we are happy to provide our International Students with a PDF version of the book.)
BONUS! Students of this course receive a FREE One-Year listing as a LifeWays-Aligned program on the LifeWays North America website (a $100 value).

This course was created by Mary O'Connell, former Training Coordinator and Lead Teacher and past President of the Board of LifeWays North America.
In 2010, she co-authored Home Away from Home: LifeWays Care of Children and Families with Cynthia Aldinger.
"One of the things I want more than anything is for mixed-age, relationship-based childcare that is rooted in the principles and practices of LifeWays to spread like wildflowers in a field!  I am hopeful that this online course will encourage you to open your own program, and will be a helpful resource for you.  I look forward to taking this journey with you and helping you realize your plans to create your own 'Home Away from Home' for children." Mary O'Connell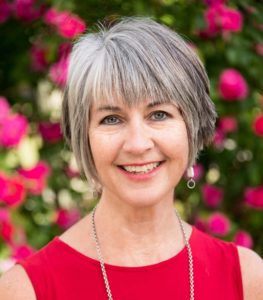 Meet your instructor for the course, Judith Frizlen.
Judith Frizlen is a mother, grandmother, educator, and writer. She founded the Rose Garden Early Childhood Center which she built and then converted into a worker-cooperative. Her happy place is with young children and she is a strong supporter of families and quality child care. Author of three books, Words for Parents in Small Doses, Words for Teachers and Caregivers in Small Doses, and Unpacking Guilt, A Mother's Journey to Freedom, Judith is currently writing "Forty Stories of Grandma Love".
Judith interacts regularly with students in this course, to support you in your goal of opening a program.
"An incredible course. I received the certificate and felt just. so. darn. proud!" – Rebecca, Quebec
"Thank you for providing this course, it has been a great help filling in all the gaps in my plan and giving so many ideas on how to improve it. I will definitely be checking back in to review more of the links and reading materials." – Alexander, California
"Mary, I enjoyed this class so much. Thank you for your feedback during the lessons and for your prompt responses to my emails." – Julia, California
Cost:
$99 for the online course
Refunds are not available for ongoing courses.
Also View all Our Other Courses
Welcome to LifeWays!
Online, view any time for free!
Opening the Gate with Anna Rainville
Online, next session November 30, 2023
Circle of Hands Year 2
Online, Next session December 10, 2023
Circle of Hands
Online, Next Session Starts December 17, 2023
Home as the Model; Life as the Curriculum 2.0
Online, Starts January 17, 2024
Care Begins with Me - An Online Workshop for Women
Online, Sunday, January 21, 2024
LifeWays Early Childhood Fundamentals Course
Starting August, 2024 in several locations!
Creating Home Away from Home: A Course for Home Childcare Providers
Online - Start Any Time!
Creating Your Family Culture -- An Elemental Approach
Online - Start any time!
Healthy Home Rhythms
Online - Start any time!
Living Arts Through the Seasons ~ Archived
Online Archive of past seasons
Subscribe to Living Arts Weekly Blog Posts by Email