Shanah Ahmadi, President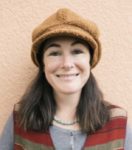 Shanah completed her LifeWays training in 2007, the same year she began a home-based program named The Purple House. In 2010, The Purple House became a non-profit organization, which was renamed Rose Rock School. Rose Rock School became a LifeWays childcare center in 2015, when it relocated, outside of Shanah's home, to a much larger property. Currently, Shanah is a lead caregiver and the administrator at Rose Rock.
Shanah loves getting to know the individual spirits of the people with which she works--children, parents, and colleagues. She cannot begin to count the ways that the many people she has worked with over the years have shaped her character and helped her to be a more loving, authentic, and dedicated human being. When Shanah is not at work, she enjoys biking, sewing, gardening, and having fun with friends and family.
Cynthia Aldinger, Vice President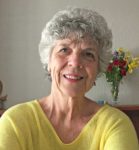 Cynthia founded LifeWays North America in 2001.  Author of the book Life is the Curriculum and co-author of the book Home Away From Home: LifeWays Care of Children and Families, Cynthia has lectured and presented internationally and is pedagogical director for trainings and seminars across the United States.  She served fourteen years on the board of the Waldorf Early Childhood Association of North America.  A former Waldorf Kindergarten teacher, Cynthia received her Waldorf teaching certificate at Emerson College in Sussex, England.  A mother and grandmother, Cynthia's passion is the preservation of the playful spirit of childhood and helping to create home-like environments that provide the comfort, security and activities found in a healthy home.
Marianne Alsop, Secretary
Marianne is the Director of the California Coast LifeWays Early Childhood Training. She has been involved in Waldorf education for over 40 years as a mother, early childhood teacher and facilitator of Waldorf parenting groups. She holds a B.A. in English and attended Emerson College in England, a center for Waldorf teacher training.  Much of Marianne's focus and interest has been on all things early childhood. She was a co-founder of The Ark (Fair Oaks, CA) in 1977, one of the first Waldorf toy stores in North America. The growing interest in Waldorf education in this country led her to become the first Managing Editor of Renewal, A Journal for Waldorf Education. For 15 years Marianne developed and led parent support groups in the Sacramento, CA area and for 8 years she taught in the San Francisco Waldorf School Parenting program. She is also the Administrator of the Online Waldorf Library www.waldorflibrary.org , a website for Waldorf educational resources.  She and her husband, Dave, have two Waldorf educated adult children and three adorable grandchildren.
Chinyelu Kunz
Chinyelu has been involved in Waldorf education for over 28 years as a mother and early childhood teacher. In September 2019, Chinyelu founded We Nurture, a podcast series that offers topics on early childhood as well as stories for children. On her website, wenurturecollective.com, she offers an online course, articles and recipes. Chinyelu holds a BA in Interior Design and a Master's in Architecture. In addition, she has completed the Waldorf Early Childhood Teacher Training at Sunbridge Institute in Spring Valley, New York, and the LifeWays Early Childhood Training. In September 2020, Chinyelu became a new Board member of LifeWays North America. She is the proud mother of 3 Waldorf graduates.
Rosario Villasana, Student Services Director and LifeWays en Español

Rosario Villasana, M.A., Department Chair at City College of San Francisco, Lifeways Instructor, and Early Childhood Consultant. Rosario directs the LifeWays en Español caregiver training program focusing on development of curriculum materials in Spanish, community programs and mentoring teachers. She has conducted training and staff development in Rudolf Steiner based education in China and Mexico as well as throughout the United States. Rosario is the happy mother of two Waldorf graduates; a son, Eduardo and daughter, Lucia.
A frequent presenter at professional conferences, notably NAEYC (National Association for the Education of Young Children), the World Forum and the AERA (American Educational Research Association) as well as universities and colleges in the US, she has travelled internationally presenting in China, Greece, Mexico and Russia. Her primary focus is the Birth to 7 year old child and focus areas include; the Program for Infant/Toddler Caregivers, Rudolf Steiner Pedagogy, The Impact of Media on the Young Child, Environments for Children, Dance and Movement Education, Sensory Integration and Brain Development, and Resource Development for Spanish Trainers.
Acacia Moore, Director of Online Courses and Blog Coordinator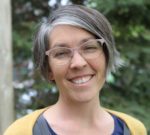 Acacia Moore is the Director of Online Courses and Blog Coordinator for LifeWays. She has been devoted to the mission of LifeWays for many years as an educator and mother of three sons. Alongside her role with LifeWays, she is a co-founder and faculty member at the City of Fountains School, established 2011 as Kansas City's first school inspired by Waldorf education. She completed her LifeWays Early Childhood Certificate training in 2016 while working for Rose Rock School in Norman, Oklahoma, where she was a lead kindergarten teacher and the faculty-in-residence. She was also an instructor and mentor for the class of 2018 LifeWays certificate training in Oklahoma.
Acacia is passionate about partnering with families and educators to build support systems for children that honor their natural, individual development as spiritual human beings. She is energized by envisioning and collaborating in new initiatives, especially those striving to protect the integrity of childhood. Her most recent self-educational endeavor has been studying curative education under the mentorship and training of the Mulberry Center for Curative Education.