LifeWays® Early Childhood Certificate Program
Utah July 2023 - August 2024
Sorry, we're fully enrolled for this session!
Location
: Highland, UT (near Salt Lake City)
Contact
: Tiffany Manoukian, Student Services Coordinator
(520) 358-5380
Email
:
tiffany.manoukian@me.com
LifeWays Utah Schedule for 2023-24
The LifeWays Utah Training is a full-year course, meeting four weeks during 2023-24 as follows.
July 31 – August 5 2023
October 16-21 2023
April 1-6 2024
July 29-August 3 2024
Applications are now being accepted and the class size will be limited.  Scholarships and financial aid are available.
For full information about this Training contact the
Completing the LifeWays Training can open NEW Opportunities for you:
Childcare providers in homes and centers
Early childhood assistants, teachers and nannies
Parents and grandparents
 Parent-child teachers
Early Childhood Aftercare teachers
Homeschool parents.
Become the parent or early childhood professional you long to be.
LifeWays students learn from master teachers in 200+ in-class hours over a year's time. Additionally, mentor-supported independent study enriches learning between sessions. The LifeWays curriculum is divided into four categories:
Human Growth and Development – based on the insights of Rudolf Steiner and others
Child, Family and Community – home health care practices, unique and beautiful handwork, gardening and meal planning, meaningful celebrations and festivals, self-care and more
Program Curriculum – deepening your classroom and in-home practices (artistic and practical, nature and nurture); fundamentals of establishing child care, parent-child, after-school and daily homeschool rhythms; and more
Living Arts – learn the Living Arts as developed by LifeWays and the keys to joyful, purposeful living through Practical Activity, Nurturing Care, Creative Exploration and Social Awareness
LifeWays students graduate with a renewed sense of joie de vivre in their daily lives. Strengthened by an amazing view of the developing human being, a lifted experience of personal growth, guidance in establishing successful programs and a sense of being grounded in the practical, artistic and nurturing skills, they tell us over and over again that this training was a life-changing experience for them.
"Today, as we went from painting to snack to working in the garden, I felt so grateful to have had my Lifeways training so I can support my child during these uncertain times. I'm so grateful for this network and the love and care we show for each other." Amy Jo, LifeWays 2013-14
Housing and Childcare: While LifeWays does not directly provide housing or childcare, we are happy to provide applicants with contact information for local resources.
Meals: Snacks and daily organic hot lunches are included in tuition. Students provide their own breakfast and dinner
Your journey toward joy-filled and purpose-full living begins in July, 2023, won't you join us in Highland, UT (near Salt Lake City)?
Contact the Student Services Coordinator to learn about the application process.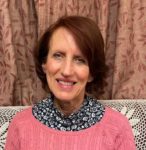 Julene Humes
After raising and homeschooling seven children, Julene started an in-home Waldorf kindergarten in the fall of 2003.  In 2006 she expanded her program, partnering with homeschool parents using Waldorf methods in a model she calls The Cottage School.  She received a LifeWays certificate in 2011. In addition, Julene participated in Waldorf summer intensives for grades one, two and three. In 2013 Julene was certified in Simplicity Parenting, and in 2017 she completed a Master of Arts Degree with an emphasis on Waldorf education.
In 2022 Julene passed on her work with the Cottage School to a dedicated group of parents. She now assists the newly-formed Honeycomb Homeschool Co-op on a volunteer basis, teaches and organizes parent and teacher education and is delighted to be part of the new LifeWays program in Utah.  Julene lives in Pleasant Grove, Utah with her husband. They just welcomed their nineteenth grandchild into their growing family.
Tiffany Manoukian
Tiffany completed her LifeWays Early Childhood Certificate in Phoenix, AZ in March 2018 while serving as both the Administrative Assistant and cook. She also has a degree in business finance, and has completed the Mothering Arts postpartum training and a number of other early childhood trainings.
She has had a lifelong dream to work with young children. She discovered Waldorf Education shortly after her first child was born. She started a home school group that began by celebrating festivals, has had an in-home program and later taught in the kindergarten at Desert Marigold Waldorf. She then went on to establish a 70 family Parent & Child program at Tucson Waldorf School and currently she is supporting Waldorf Homeschool families though Seasons of Seven and is a lead teacher at a cottage school. She is fulfilling her dream to bring the life-changing LifeWays training to her community.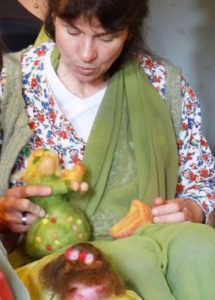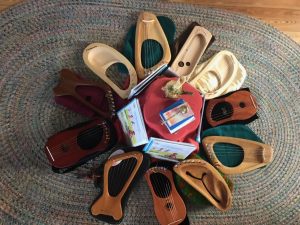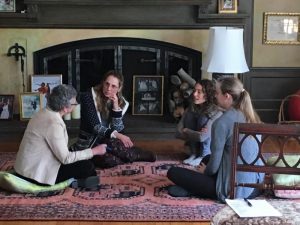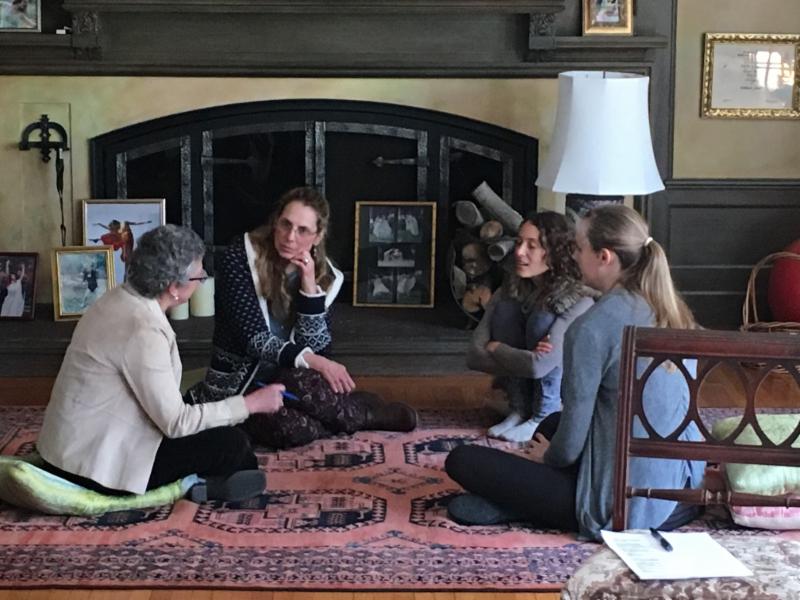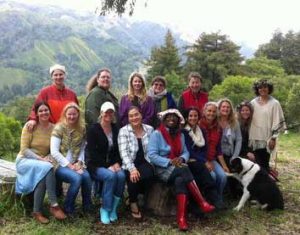 Financial Aid is Available
We have funds available for students with financial need.  To apply, students should first apply to the training and then fill out the
Financial Assistance Form
on the website.
Also View all Our Other Courses
Welcome to LifeWays!
Online, view any time for free!
Opening the Gate with Anna Rainville
Online, next session November 30, 2023
Circle of Hands Year 2
Online, Next session December 10, 2023
Circle of Hands
Online, Next Session Starts December 17, 2023
Home as the Model; Life as the Curriculum 2.0
Online, Starts January 17, 2024
Care Begins with Me - An Online Workshop for Women
Online, Sunday, January 21, 2024
LifeWays Early Childhood Fundamentals Course
Starting August, 2024 in several locations!
Creating Home Away from Home: A Course for Home Childcare Providers
Online - Start Any Time!
Creating Your Family Culture -- An Elemental Approach
Online - Start any time!
Healthy Home Rhythms
Online - Start any time!
Living Arts Through the Seasons ~ Archived
Online Archive of past seasons
Subscribe to Living Arts Weekly Blog Posts by Email