March 29, 2020
When we give cheerfully and accept gratefully, everyone is blessed.  – Maya Angelou
Is everyone an expert at videoconferencing now?  I sure do miss visiting with friends and family face to face, but I'm glad we can still talk via technology platforms like Zoom or FaceTime.  Still… it just isn't the same, is it?
There has been a lot of discussion among childcare providers and early childhood teachers about how to support the children who are normally in their programs, while they are home with their parents. Some caregivers are doing video story times and circle times for the children to watch. Others are sending home packets of information for the parents with instructions to have the children continue their craft projects and circle games at home.  Others, like Tracey in tomorrow's blog post, have created care baskets to deliver to the families' homes.
It is so heartwarming to see our community of caregivers and teachers do their best to support the families in their care remotely. Of course, in our enthusiasm to help parents and children, we must first and foremost remember the developmental needs of a young child are quite different than the developmental needs of a child in the older grades. Life itself is the curriculum for the young child.
We have a unique opportunity during this time to empower parents to connect with their children in ways they couldn't have before.  Caregivers and teachers, let's offer parents support to enjoy their children, and cheer them on as they learn day by day how to draw on their authentic wellspring of love and natural authority.  Perhaps you can have a video conference with parents one evening after the kids have gone to bed – not to talk about the packet of crafts and circle songs you sent home, but simply to talk about how it's going.  We can't recreate "school" at home, and we wouldn't want to.  Let's just help parents enjoy their children.
Parents, perhaps you feel stressed and inadequate as you try to work from home, spend quality time with your children, and find a new rhythm as a family.  That's totally normal!  Some great advice was floating around the internet this week from Dr. Emily King: "When you have to pick between working, caregiving or teaching this week (and in some moment you will need to), choose connecting."  Do the laundry together as a family, and make a game out of sorting the socks.  Sing a song you remember loving as a child.  Take a walk together without any agenda – simply to see what you see, and allow yourself the time to really observe that worm or that bird.
Go easy on yourselves. This is an unprecedented time. Help each other out – connect with each other to ask, "Hey, how's it going?"  "Do you need anything?"  "Want to hear a funny story?"
Blessings on your week,

Mary O'Connell, Your Living Arts Weekly blog editor
Thank You!
Many of you have written us to express gratitude for the daily blog posts we've been sending out lately.  A quick THANK YOU to some important people that have helped make that happen:
Marianne Alsop, who has been organizing most of the daily posts
Cynthia Aldinger, who has offered her wise counsel
Many members of our LifeWays community who have sent in things they feel moved to share with all of you during this time.  We appreciate you!
Here's a sweet verse from our social media coordinator, Emily, featuring her adorable daughter
Here are some ideas sent in from Kerry Ingram: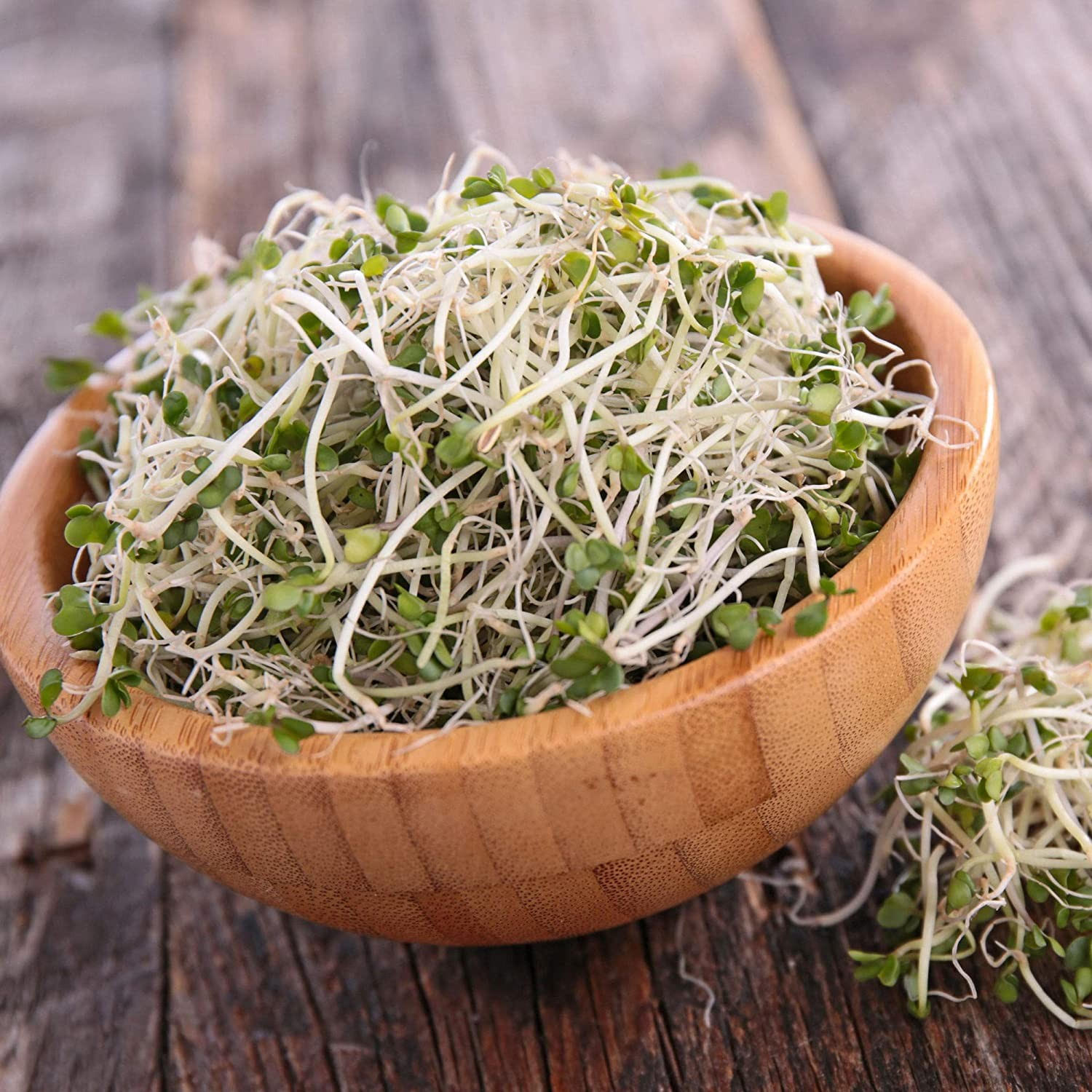 Many who are sheltering in place are missing fresh produce, but with some seeds, water and a mason jar you can easily get some sprouts growing in your home. We like to start each batch a day apart, so fresh sprouts are always on hand.
 Here is a quick video on how to grow sprouts at home. For lactating folks, you can sprout fennugreek seeds for milk-making support….they taste great on avocado toast!
This time of the year is great for bird watching. In fact, we have a nesting pair of hawks busily building a new home in a palm tree in our front yard. It is remarkable to watch the hawks bite off a branch, grab it with their talons, then flap their wings to detach it from an oak tree. A few times, the bit of branch has been heavy enough to warrant a rest stop between the oak and the palm.
We also have much smaller birds nesting nearby as well (we will see how that goes, now that the hawks moved in). One of the best parts of being at home has been to spend extended time observing the birds building their nests. We have prioritized keeping our bird feeders filled up with seeds and keeping a set of binoculars by both doors. Sitting outside and listening to the bird song is a simple way to relax.
Cute little orange bird feeders! Easy to make with your children and even more fun to hang in the perfect spot near a window, or tucked away in the forest. Children love watching our winged friends.
Simply cut an orange in half, scoop out the fruit and eat, fill the half peel-cup with bird seed and hang.