December 3, 2019
There are three ways to ultimate success:
The first way is to be kind.
The second way is to be kind.
The third way is to be kind.
Fred Rogers
Dear Friends,
It seems plausible that the most quoted person this year might be the late Fred Rogers of Mister Rogers Neighborhood. With two movies about him recently out, this iconic role model continues to speak to us in profoundly simple terms. His life stands as an example of what is celebrated every year on November 13, World Kindness Day! Did you know there is a World Kindness Movement that was established in the late 1990s? Imagine what other wonderful organizations, ideals, and individuals are in the world offering visions of hope, love and charity toward one another! They do not tend to get the daily press coverage; however, they are there, and we strive to be united with them.
Your donations, along with grant support from Newman's Own Foundation and Waldorf Education Fund, have helped us to generously support many people who otherwise could not have participated in our various offerings. For example, we have been able to carry on with our professional development support for Escuela Popular, a public school in San Jose that offers on-campus child care for the children of the high school students. We are waiting to see if we will do something similar in Compton/Watts.
We have also offered scholarship funds to individuals in our ongoing professional and personal development trainings and in our new Fundamentals Course for teachers, assistants and caregivers who are just entering the work. Two participants come immediately to mind. A fundamentals course participant with limited funds had just been hired by a school and deeply hoped for some introductory knowledge before stepping into the classroom as an assistant. A lovely mother yearned to be held in the loving care of our year-long LifeWays training and enrolled trusting that her family could make it happen financially. And they did at first. Then their financial situation changed. Thanks to you and our grantors, she continues to thrive with her cohort of fellow learners and brings so much joy to everyone in the program! I wish you could hear the expressions of gratitude from the individuals we are able to support.
Love is at the center of all that we offer and furthering kindness is such a gift and privilege. Thank you for helping us to do so by contributing what you can. Everything helps. For those of you who can donate $250 or more, we are pleased to gift you or a friend of yours any one of our growing number of on-line courses. Just let us know which one and who it is going to.
Your donations can be made by using our donation form (click HERE) or by mailing a check or your credit card information to LifeWays North America at 1515 West Main, Norman, OK 73069. If you prefer, you can phone Michael at 405-343-7211 to give your credit card information. Thank you!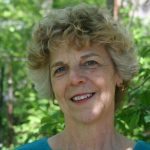 With loving gratitude,
Cynthia Aldinger
For the LifeWays Board
Please DONATE TODAY!