December 30, 2018
"Wherever love and compassion are active in life, we can perceive the magic breath of the spirit blowing through the sense world."
Here we find ourselves at the end of the year. For many of us, that leads us to ponder what sort of New Year's resolution we should make. For many years, I made a resolution on New Year's Eve, only to find that within a week or two I had already broken it. Declaring it folly, I stopped making New Year's resolutions altogether.
Then I was introduced to something Rudolf Steiner said about New Year's Eve that gave me pause.  He said that on New Year's Eve, "that which we think is perceived by the highest hierarchies and has the power in it to be brought into reality."  (Rudolf Steiner in conversation with H. Hahn, reported in Das Goetheanum, # 3.)
In fact, during the twelve Holy Nights between Christmas Eve and Epiphany, this one night of December 31st stands out, identified by Steiner as the 13th Hidden Holy Night. It's the one night of the year when we can contemplate the whole year just past and make our intention for the coming year, and the spiritual world will help us bring that intention to life. Now, that renewed my interest in the old, dusty New Year's Resolution! Knowing that there was something special about this night strengthened my resolve. Being reminded that I am not alone in manifesting change in my life helped me to do it.
This year I invite you to join me in pausing on New Year's Eve, amid the partying or the Dick Clark's Rockin' New Year's Eve watching, or whatever it is you do to celebrate this auspicious evening, and take some time to reflect, review and set your intention, trusting that it will be perceived by the highest hierarchies who will help you bring it to life in the coming year.
Blessings on your New Year,

Mary O'Connell, Your Living Arts Weekly blog editor
---
"On New Year's Eve it is always fitting to remember how past and future are linked together in life and in the existence of the world, how past and future are linked in the whole life of the Cosmos of which man is a part, how past and future are linked in every fraction of that life with which our own individual existence is connected, is interwoven through all that we were able to do and to think during the past year, and through all that we are able to plan for the coming year."

Rudolf Steiner, Thoughts on New Year's Eve, December 31, 1919
---
Social Awareness
If you are more of a data person, you are probably thinking, "Show me the facts!" Well, this video from Dr. Mike Evans is for you!
---
Nurturing Care
FROM THE ARCHIVES: In this blog post, Faith Collins of Joyful Toddlers shares how her approach to New Year's resolutions changed, and how yours can, too. "Let's celebrate our successes over the past year, and work on setting ourselves up for success for the year to come, realizing that it's always a process and not something that we can 'check off the list.'" (Click on Faith's photo above to read the post.)
---
Practical Activity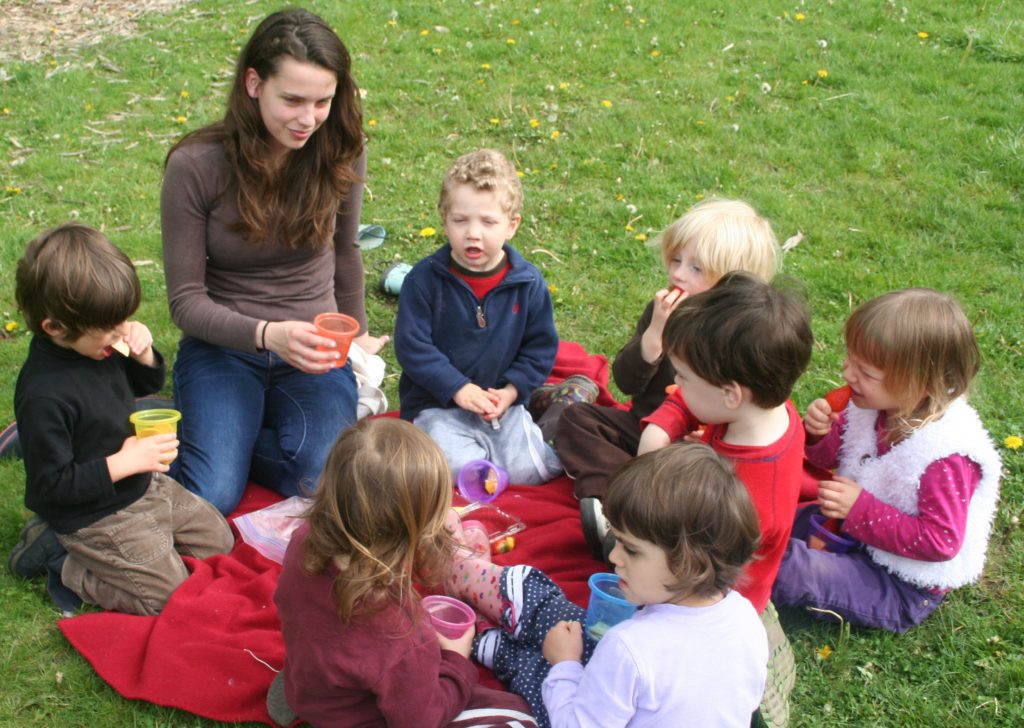 Our NEW LifeWays Fundamentals Course is on the horizon!
One of the exciting developments for LifeWays North America this year is our new LifeWays Early Childhood Fundamentals Course. We can't wait to tell you all about it! We are still firming up the details of locations and times, and we hope to have those up on our website by the middle of January. For now, here's a brief introduction to this practical, yet deep and inspiring course:
The Pinch Hitter… She had always loved baseball.  Somehow miraculously she was hired onto the team!  Sitting in the dugout, she was so inspired and amazed to find herself there!  Then all of a sudden, the batter was injured and she was called up.  It was then that she realized she really didn't know how to swing a bat and was unsure of the basic rules of the game.  She was being initiated into the world of "pinch hitter" and really understood that feeling of being in a pinch!   
Congratulations!  You have been hired to work in the Waldorf or LifeWays early childhood program that you have admired for some time.  Perhaps you are a new assistant or extended care provider, a new co-teacher or regular substitute.    Yet you have no training or background in the work.  Or perhaps you have been out of the field for awhile and could use a refresher.   We want to help you find the ground beneath your feet so that you can grow in confidence.   
It may be a little while before you can enroll in a regular training program.  If so, this Early Childhood Fundamentals course is for you.  Your teachers, both on-site and online, are long-time early childhood teachers in Waldorf and/or LifeWays programs.   We look forward to offering you support and inspiration.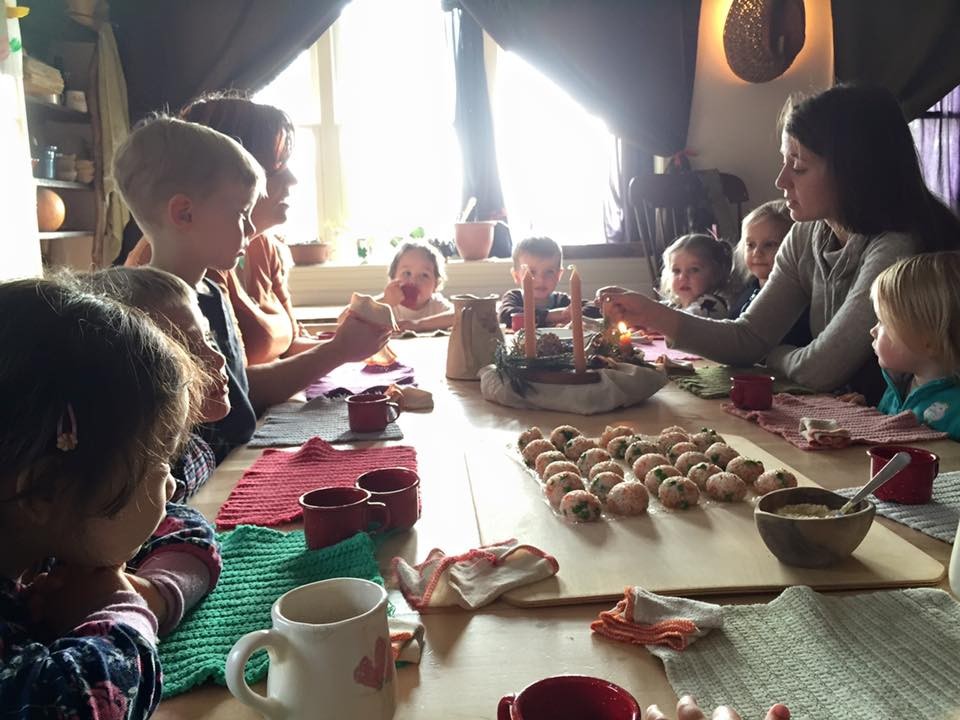 Components of LifeWays Early Childhood Fundamentals include:
Feet on the Ground – We'll start off with a five-day in-person retreat to fill your toolkit with basics of care and education. (This may be five consecutive days or split up over a period of time, depending upon the location.)
Fire in the Belly – On retreat, you'll enjoy delicious organic food
Heart in Hands – You'll also learn simple and meaningful handwork projects
Head in the Clouds – Your retreat will be followed up with thirty-five (35) hours of online, mentor-supported content and discussion. along with five scheduled video conference sessions throughout the school year for Q & A on specific topics.
The in-person retreats will begin this August, in locations across the U.S. We'll share more details as we have them! Here's the best part:  If you decide to enroll in the full LifeWays Early Childhood Certification Training, your ENTIRE TUITION PAID FOR THIS EARLY CHILDHOOD FUNDAMENTALS COURSE WILL BE APPLIED TO YOUR LIFEWAYS CERTIFICATION TRAINING TUITION! 
---
Creative Exploration
DIY Snowy Pine Cone Garland
Are you looking for a simple handwork project to do with the kids over the holiday break? Here is a sweet pine cone garland you can make with the children to bring a little cheer long after the holiday decorations are taken down. Click here for the tutorial.