August 8, 2021
Movement should be approached like life- with enthusiasm, joy and gratitude- for movement is life, and life is movement, and we get out of it what we put into it." – Ron Fletcher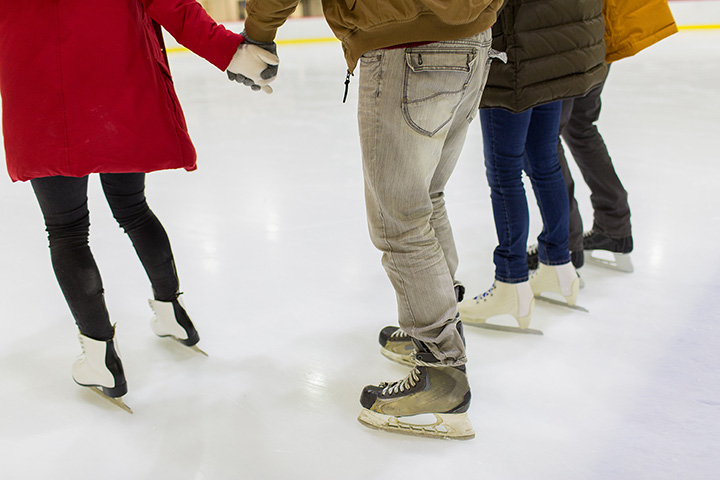 My husband and I spent Wednesday evening skating around the local park's hockey rink with our youngest son. Zooming around in a game of tag, our son and I were quite the match. He's just turned seven, so you can imagine what this says about my skating skills. He playfully taunted me as I chased after him, gliding across the rink and trying to deftly side step with clever moves. Mostly, it was my longer reach that won me the tag each time.
Around us there was a lively crowd of neighbors playing music, teaching each other how to skate, and practicing their own tricks. The vibe was playful and sparkly within the rink. Everyone coming from their separate paths, but joining together in the joy of feeling our bodies move and challenging ourselves to learn more. I shifted in and out of joining in the lessons and playing with my son. He and I took turns pulling each other around the rink. Then, I spun him in circles like a dancer, and we wove in front and behind each other trying to coordinate our strides evenly. We danced and skated the sun down over the rink before finally turning home.
After weeks of high heat, I imagine we all felt free and good to be enjoying the movement of skating. On top of that, a night alone with just one son is rare. Our two oldest sons are out of town with my brother's family this week, giving us a perfect chance for several moments like this one. We could choose to spend our one-on-one time doing so many different things, but I am glad we chose this one. I feel like we gave him two gifts: our special time together and the nourishment of joyful movement.
I hope you, too, are etching out some time to enjoy movement, play, and time together these summer months.