March 3, 2019
The beauty is that through disappointment you can gain clarity, and with clarity comes conviction and true originality.  – Conan O'Brien
The theme for this month of March in our Living Arts Through the Seasons online course for parents is Clarity.  We, like the groundhog, have nestled in all winter long and now we have the urge to emerge from our hibernation and take a good, clear look at our lives.  Making space, physically — in our homes and care settings, emotionally — letting go of what no longer serves us, and spiritually — opening ourselves to new insights and ideas, are our practices for this month.  This month's theme, Clarity, takes work. First, you must clear out the dust, the clutter of what is creating obstacles in your life. What limiting beliefs are mucking up your thoughts? This gesture of clearing space now creates the space for new growth, new ideas and clear intentions.
Join us this month in creating space and gaining clarity. There is still time to jump into Living Arts Through the Seasons, which is open now.
Blessings on your March,

Mary O'Connell, Your Living Arts Weekly blog editor
---
Practical Activity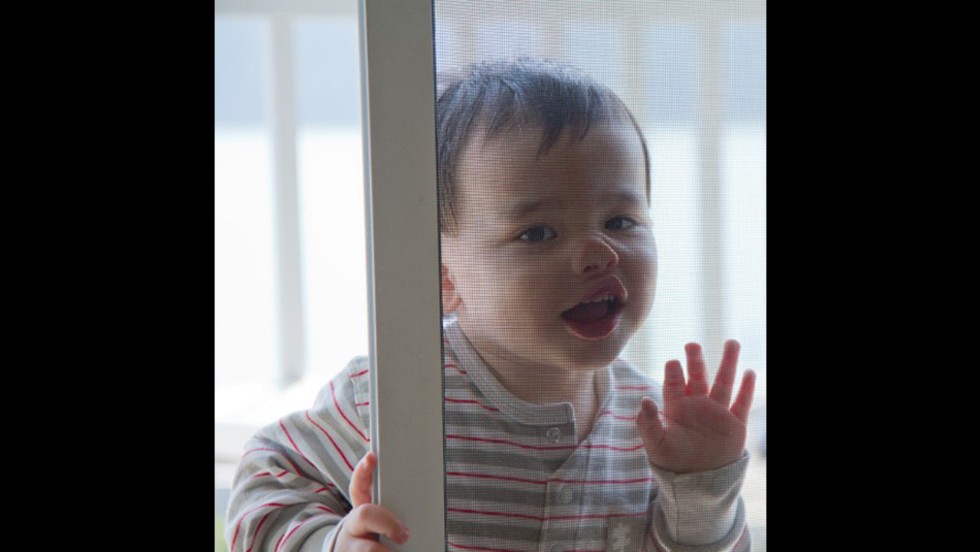 Clarity in our home
One of my favorite stories in Home Away from Home: LifeWays Care of Children and Families is from Ginger Fruncek, who shared a scene from her home childcare program. Ginger wrote, " One day last spring, I had a houseful of children, plus one extra — nine all together — and it was chaotic.  The children were all at one another and I was feeling overwhelmed when I suddenly got a brilliant idea to wash windows.  Yep, nine children and one frazzled caregiver washing windows.  No, not with Windex, but actually taking the storm windows off and washing the windows properly — a good spring cleaning!  Something happened. I was busy singing and washing windows, and every child from age one to five began to play a deep, soulful play.  The fighting and disconnected play that had existed before the window washing was replaced with hearty, loving play, the kind that comes out when adults are doing what adults are supposed to do…work."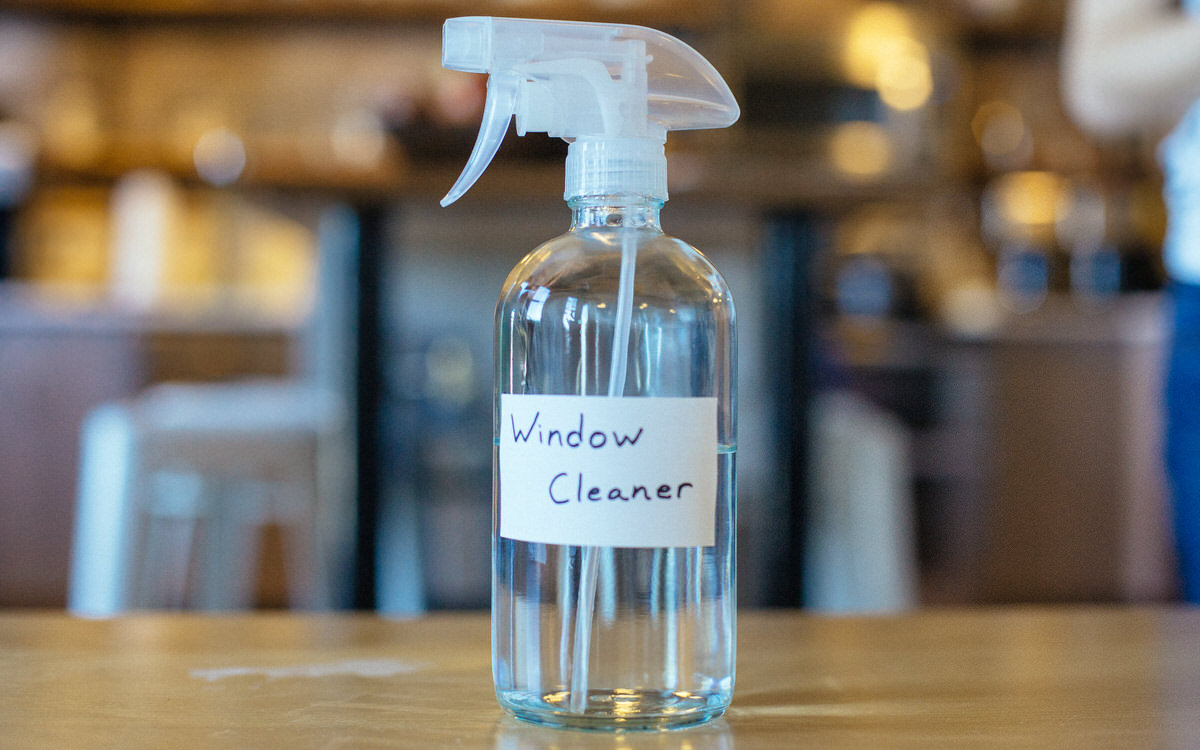 Homemade Window Cleaner
1 part rubbing alcohol or water
1 part white vinegar
3 drops dishwashing liquid*
Directions:
Combine the ingredients in an empty spray bottle and shake gently to mix.
Fold a few sheets of newspaper together like a washcloth, or use a microfiber cloth.
Spray the glass, then wipe
*Please note that the dishwashing liquid should not contain moisturizers or "oxygenating action" — you want to use a straight liquid dish soap.
---
Clarity in our Thinking
from Rudolf Steiner
"All overly hasty thinking does not advance us but sets us back. Patience in these things is absolutely essential.

Suppose, for instance, we desire to carry out some particular plan. There are usually several ways that this might be done. Now we should have the patience first to imagine how things would work out if we were to execute our plan in one way and then we should consider what the results would be of doing it in another. Surely there will always be reasons for preferring one method over another but we should refrain from forming an immediate decision. Instead, an attempt should be made to imagine the two possibilities and then we must say to ourselves, "That will do for the present; I shall now stop thinking about this matter." No doubt there are people who will become fidgety at this point, and although it is difficult to overcome such a condition, it is extremely useful to do so. It then becomes possible to imagine how the matter might be handled in two ways, and to decide to stop thinking about it for awhile.

Whenever it is possible, action should be deferred until the next day, and the two possibilities considered again at that time. You will find that in the interim conditions have changed and that the next day you will be able to form a different, or at least a more thorough decision than could have been reached the day before. An inner necessity is hidden in things and if we do not act with arbitrary impatience but allow this inner necessity to work in us — and it will — we shall find the next day that it has enriched our thinking, thus making possible a wiser decision. This is exceedingly valuable.

We might, for example, be asked to give our advice on a problem and to make a decision. But let us not thrust forward our decision immediately. We should have the patience to place the various possibilities before ourselves without forming any definite conclusions, and we then should quietly let these possibilities work themselves out within us. Even the popular proverb says that one should sleep over a matter before making a decision.

To sleep over it is not enough, however. It is necessary to consider two or, better still, several possibilities that will continue to work within us when our ego is not consciously occupied with them. Later on, when we return again to the matter in question, it will be found that certain thought forces have been stirred up within us in this manner, and that as a result our thinking has become more factual and practical."
[Practical Training In Thought, A Lecture By Rudolf Steiner, Carlsruhe, January 18, 1909. Visit Rudolf Steiner Archive to read the entire lecture. There is a lot of good advice here for bringing clarity to your thinking.]
---
Nurturing Care
Clarity in our parenting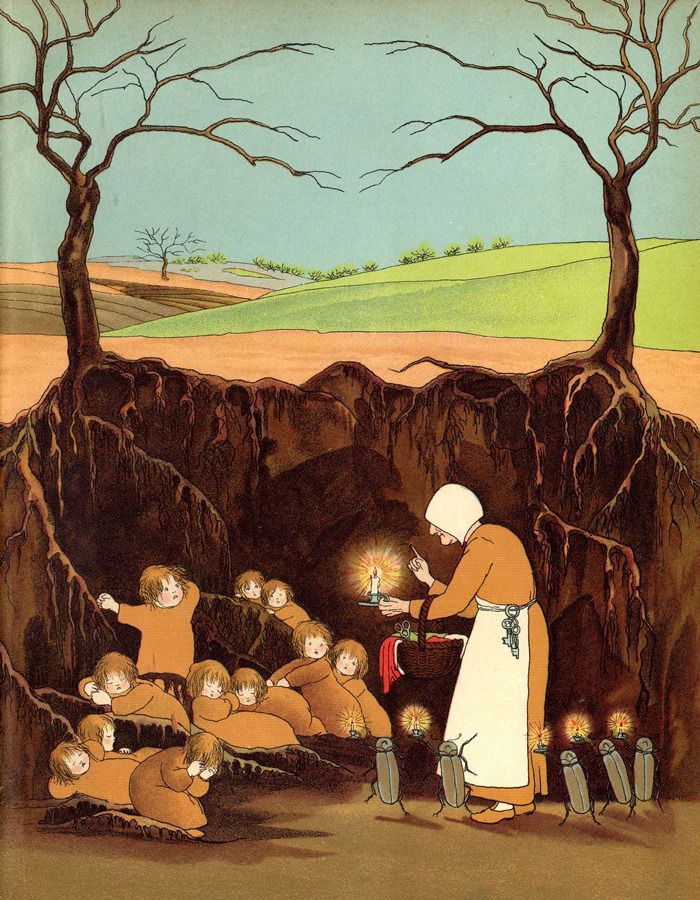 Sometimes, when we are in a challenging situation with our child we can begin to feel desperate.  Then, a new idea comes — a way to approach the situation we haven't tried before — and it changes the dynamic for the better.  The online students in our Discipline with Loving Awareness course share these moments all the time!  Here's one story shared by Karyn from Saint Louis:
"Lately my 3 year old daughter's naps have been incredibly deep and run so long that I have to wake her.  She (like most!) does not appreciate being woken from a deep sleep and after a brief period of staring blankly typically whines and cries and is pretty inconsolable for a good 10 to 20 minutes.  The other day I had the idea to pretend that I was Mother Earth from The Root Children when I woke her.  I crept in to her room and spoke ever so gently but made sure to quote the book exactly — especially the bit about the candle which for some reason she has always found amusing.  At first she was quiet but clearly interested.  Next she joined in by pretending to be one of the sleepy root children.  Soon she was laughing!"
---
Creative Exploration
Create Your Own Needle Felted Mother Earth 
Have you always admired the beautiful wool felted table puppets you've seen in a Waldorf kindergarten or LifeWays program?  They are not very difficult to make!  Needle felting is fun, and quite forgiving — if you make a mistake, you can always correct it by adding a little more wool or sculpting a little more.  The video below shows you how to make Mother Earth, as in the Root Children story above. Once you've learned how to make one of these beautiful dolls, you can make many others.
---
Social Awareness
Clarity in your Work with Young Children
Do you work (or want to work) in a Waldorf or LifeWays Early Childhood program?
Do you wonder why things are done a certain way, and why these ways are so different than you've seen done in other early childhood settings?
It may be a little while before you can enroll in a regular training program. If so, our ALL NEW LifeWays Early Childhood Fundamentals course is for you. Your teachers, both on-site and online, are long-time early childhood teachers in Waldorf and/or LifeWays programs. We look forward to offering you support and inspiration. If you decide to enroll in the full LifeWays Early Childhood Certification Training, your ENTIRE TUITION PAID FOR THIS EARLY CHILDHOOD FUNDAMENTALS COURSE WILL BE APPLIED TO YOUR LIFEWAYS CERTIFICATION TRAINING TUITION!
Components of LifeWays Early Childhood Fundamentals include:
Feet on the Ground – We'll start off with a five-day in-person retreat to fill your toolkit with basics of care and education. (This may be five consecutive days or split up over a period of time, depending upon the location.)
Fire in the Belly – On retreat, you'll enjoy delicious organic food
Heart in Hands – You'll also learn simple and meaningful handwork projects
Head in the Clouds – Your retreat will be followed up with thirty-five (35) hours of online, mentor-supported content and discussion. This will include content from LifeWays' "Discipline with Loving Awareness" and "The Living Arts – Cornerstones of Care", along with five scheduled video conference sessions throughout the school year for Q & A on specific topics.
All the in-person workshops will take place in August 2019. You'll have a choice of four locations:
Portland, OR
Milwaukee, WI
Kimberton, PA
Asheville, NC
Click here to learn more about LifeWays Fundamentals!