Resources for Teachers and Caregivers
Early Childhood Certification Dates and Locations
Registration closed for 2021 Program
Marin County, CA
Contact: Marianne Alsop mariannea@lifewaysnorthamerica.org
Online Courses for Teachers and Caregivers
With Cynthia Aldinger 
Online, starting June 2, 2021
Like a delicious, nutritious meal, a good story that invites you to enter into the storyteller's world and to travel the road of imagination and wonder, offers deep and abiding satisfaction. Just as you remember the sensory delight of the meal, so it can also be with a well-told story. Cynthia invites you on a journey of discovery to find what can turn a ho-hum story into one that holds the interest of your listeners, whether they are young children, a group of parents or a mixed audience. read more...
With Cynthia Aldinger and Mary O'Connell
Back by popular demand!
Online, starting July 14, 2021
With the strengthening power of fresh air and the elements of nature, more time outdoors can be an elixir for adults and children in early childhood programs!  This online course will explore the elements of an outdoor program founded on relationship-based care and the Living Arts, whether you are creating a program from scratch or simply incorporating more outdoor time into your existing program. read more...
Inspiration and Support for Working with Young Children
Course begins August 9, 2021 in person at several locations!
Congratulations! You have been hired to work in the Waldorf or LifeWays early childhood program that you have admired for some time. Perhaps you are a new assistant or extended care provider, a new co-teacher or regular substitute. Yet you have no training or background in the work. Or perhaps you have been out of the field for awhile and could use a refresher. We want to help you find the ground beneath your feet so that you can grow in confidence. Your teachers, both on-site and online, are long-time early childhood teachers in Waldorf and/or LifeWays programs. We look forward to offering you support and inspiration. read more...
A course for childcare providers, early childhood teachers and parents With Cynthia Aldinger and Mary O'Connell
August 18 - September 25, 2021
Early childhood educators can earn a certificate for 15 continuing education hours by completing this course!
We know that the strength of a building lies in its foundation. With high-rise buildings touching the sky these days, it has become all the more important to have powerful foundations. When we expect great things from a building, we know we have to lay the groundwork that keeps the building standing strong against the forces of nature. read more...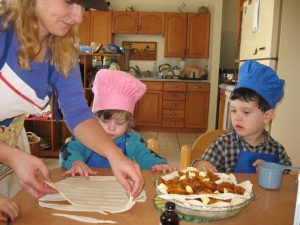 Ongoing - enroll any time!
This on-demand, at-your-own-pace, online course will help you
open your own early childhood program at home
providing relationship-based care steeped in LifeWays Principles.
read more...
Additional Resources for Teachers and Caregivers