Resources for Teachers and Caregivers
Early Childhood Certification Dates and Locations
Enrollment opens February 1, 2023
Marin County, CA
Contact: Teresa Walker mariannea@lifewaysnorthamerica.org
Courses for Teachers and Caregivers
To introduce you to our innovative approach to care for young children, we invite you to jump into our FREE online course. "Welcome to LifeWays" includes videos and resources to help you deepen your home life and transform your work with children! Enjoy it on your own time, and at your own pace!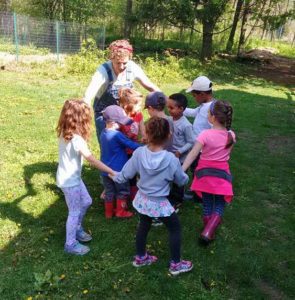 Wow! Back by popular demand, world-renowned educator Anna Rainville presents
The Living Arts in Song and Dance
Next session November 30, 2022
Viva Song and Dance – Bringing the Arts to Life!
This course will offer practical ways to bring the Living Arts to life. Learn games to play, songs to sing, and singing games to nurture the joyous confidence of children in your care. read more...
A course for childcare providers, early childhood teachers and parents with Cynthia Aldinger and Acacia Moore
January 5- February 11, 2023
We know that the strength of a building lies in its foundation. With high-rise buildings touching the sky these days, it has become all the more important to have powerful foundations. When we expect great things from a building, we know we have to lay the groundwork that keeps the building standing strong against the forces of nature.
Equally important is the foundation built for the child in early childhood development. We must ensure a strong foundation is created for all later learning to stand upon. If the foundation is not strong, the child may encounter difficulties in grade school, high school, or beyond. read more...
January 18- February 11, 2023
In this three-week course, we will explore play which is nature's way to support child development. Understanding the important role of play in child development helps us become champions of play!
Play is innate; the young child does not need to learn to play but rather be allowed to play by having time, space and a confident adult presence. Instead of worrying about what children are or are not learning, let's build our trust in the child to practice what they need to learn! Let's bring our own playful attitudes to learn all about play. read more...
Inspiration and Support for Working with Young Children
Congratulations! You have been hired to work in the Waldorf or LifeWays early childhood program that you have admired for some time. Perhaps you are a new assistant or extended care provider, a new co-teacher or regular substitute. Yet you have no training or background in the work. Or perhaps you have been out of the field for awhile and could use a refresher. We want to help you find the ground beneath your feet so that you can grow in confidence. Your teachers, both on-site and online, are long-time early childhood teachers in Waldorf and/or LifeWays programs. We look forward to offering you support and inspiration. read more...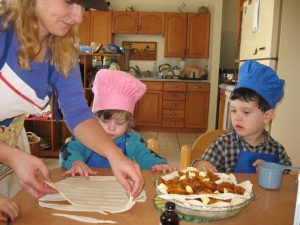 Ongoing - enroll any time!
This on-demand, at-your-own-pace, online course will help you
open your own early childhood program at home
providing relationship-based care steeped in LifeWays Principles.
read more...
Additional Resources for Teachers and Caregivers