Learning in Nature 2: The Mystery and Wonder of Exploring Nature with Children
Online, starts September 29th, 2021
Those of us who regularly take children into nature – whether our own children or those in our care – feel the calling to guide the children in a way that develops reverence for the natural world. Cultural historian and ecotheologian, Thomas Berry, called this the development of an "I-Thou" rather than an "I-It" relationship with the natural world.
During this two-week course, we will explore together the inner work of the adult that helps us cultivate what Berry called, "a mode of sacred presence" that is rooted in mystery and wonder.
The Canticle of the Sun by St. Francis of Assisi will provide the backdrop for our discussion about the inner preparedness of the adult who seeks to explore nature with children. We'll learn what the Sun, Moon, Wind, Water, Fire and Earth have to teach us about natural world and how to share their gifts with the children. We'll also learn practical tips from our colleagues involved in outdoor education about how they prepare inwardly and outwardly for being in nature with children.
Learning in Nature 2 contains engaging videos featuring:
Mary Stewart Adams, of The Storyteller's Night Sky
Cynthia Aldinger, founder of LifeWays North America
Mary O'Connell, LifeWays' teacher and training coordinator
Marie Nordgren, The Children's Garden preschool in Durham, NC
Lynn Coalson, Outside Kids in AtlanticBeach, FL
Carrie and Matthew McGregor, River Days in Sacramento, CA
This two-week course is our first "deeper dive" in our Learning in Nature series. It is a follow-up to the course "Learning in Nature: Establishing Outdoor Care and Education." (Completion of Learning in Nature: Establishing Outdoor Care and Education is not a prerequisite for enrollment in Learning in Nature 2.)
Students who complete this course will earn a certificate for 8 hours of continuing education.
About the Instructor, Mary O'Connell: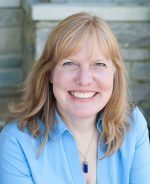 In 2002, Mary opened LifeWays Early Childhood Center in Milwaukee where she served as director for 13 years.  Mary is an alumni of the University of Wisconsin-Madison. She is a traveling teacher and Training Coordinator for LifeWays North America. She has taught parents and childcare teachers all over the U.S. and internationally. In 2010, Mary co-authored Home Away From Home: LifeWays Care of Children and Families with Cynthia Aldinger, and in 2018 she authored Observing Young Children: A Tool for Meaningful Assessment. Most recently, Mary started a non-profit farm education program at Paradise Farm in West Bend, where she and her colleagues provide outdoor, farm-based education to children and adults.
How will this course work?
In this "guided" LifeWays online course a new lesson will be released each Wednesday. You can work on the lessons at your own pace and at the times which work best for you, as that lesson will never go away. Also, the discussions evolve throughout the entire course. There is no deadline, except if you are requesting a Certificate for 8 Hours of Continuing Education (October 16th). This course is "guided" in that new discussions will emerge that are unique to THIS course offering and THIS group of students, and your course instructor will be participating along the way. There will be much to discover and to share. We hope you join us!
Cost $75. Register online below. After payment, you will be sent to a Thank You page with the link to the course.
Refund Policy: Fees will be refunded in full up to 7 days prior to the start of the course, and at 50% if student cancels enrollment less than a week in advance. Fees are nonrefundable after the start of the course.
Also View all Our Other Courses