Paradise Farm is the home of the new garden for LifeWays Early Childhood Center in Milwaukee. Mary O'Connell, director of LifeWays, and her husband Jim have recently become owners of this historic farm about 45 minutes northwest of the city. It's the perfect location to grow natural, pesticide-free produce for the children and caregivers at LifeWays, while also giving the LifeWays families a chance to come out and help grow their own food, care for the chickens, and spend some time in nature.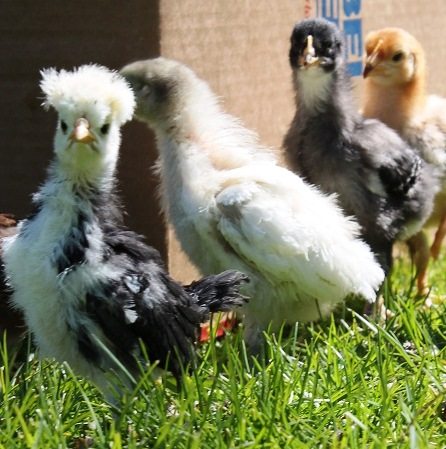 The farm has started off its first year with the typical challenges of farm life! Our first official planting day was held in the pouring rain, so most of the volunteers stayed home. Once the plants got into the ground, Peter Rabbit and his woodland friends feasted on all the seedlings, so almost everything had to be replanted. "I'm feeling a certain kinship with Mr. McGregor this year," shares Mary. "All in all, though, Paradise Farm is shaping up to be a wonderful shared experiment in growing our own food and building community."
The entire O'Connell family has spent hours tilling, building fences and strategizing about how to outwit the bunnies and deer. The Wisconsin training class came out during their May training week and helped plant some seeds, build teepees for climbing plants, and bless the garden for the year. And one little girl from LifeWays, Ava, just can't stop talking about her visit with the chickens.
Eventually, Mary hopes to expand the offerings at Paradise Farm to include a farm education program for children and families. For now, she just needs to figure out how to get Peter Rabbit to share some of that lettuce!