January 9, 2022
Do you, like me, experience this time in midwinter as being sort of a time-out-of-time?  Particularly if you have been celebrating sacred festivals, spending time with family, perhaps having more candlelight than usual, eating special foods, snuggling up together to watch a favorite movie, telling and reading stories, reaching out more to those in need – doing any or all of the above – then you are probably having to adjust to being back in your more usual, somewhat predictable daily rhythms and routines.  My grandchildren are back in school, the LifeWays work I put on hold is beckoning my return, and I have to bring more consciousness toward not falling prey to a sense of rush and whoosh.
This year, I am trying something different.  Ahhh (that's me sighing), admittedly I do not easily dismantle my meaningful decorations. So, I'm doing my best to connect a sweet memory from these past weeks to the items on each shelf or corner or mantlepiece that I will be putting away again until next year.  Even though a few things will stay out another week, the inevitable "taking down" is beginning to happen.
While doing this packing away and storing lovely images in my heart, I come to realize that it is the connections with loved ones that remains and soothes and helps joy to linger.  And my heart breaks a little when I think of people who, either by choice or dictate, decide to forego being with others.  One lesson I have surely learned by managing to live into my seventh decade is that people truly do need people – people they touch, hug, share meals with, agree and disagree with, explore nature with, play with, worship with.  In order to have these relationships, it sometimes requires us to lay aside our differences and embrace our shared human beingness, trusting that we each have a destiny to fulfill with and through our encounters with one another.
Michael and I participated in an early morning zoom gathering each day from December 24 to January 6 with Mary Stewart Adams of The Storyteller's Night Sky.  Focusing on the twelve constellations of the stars, Mary suggested various art forms each of us might engage in during our days together.  Michael and I chose to craft twelve dodecahedrons.  Here is a link to a tutorial in case you want to make one.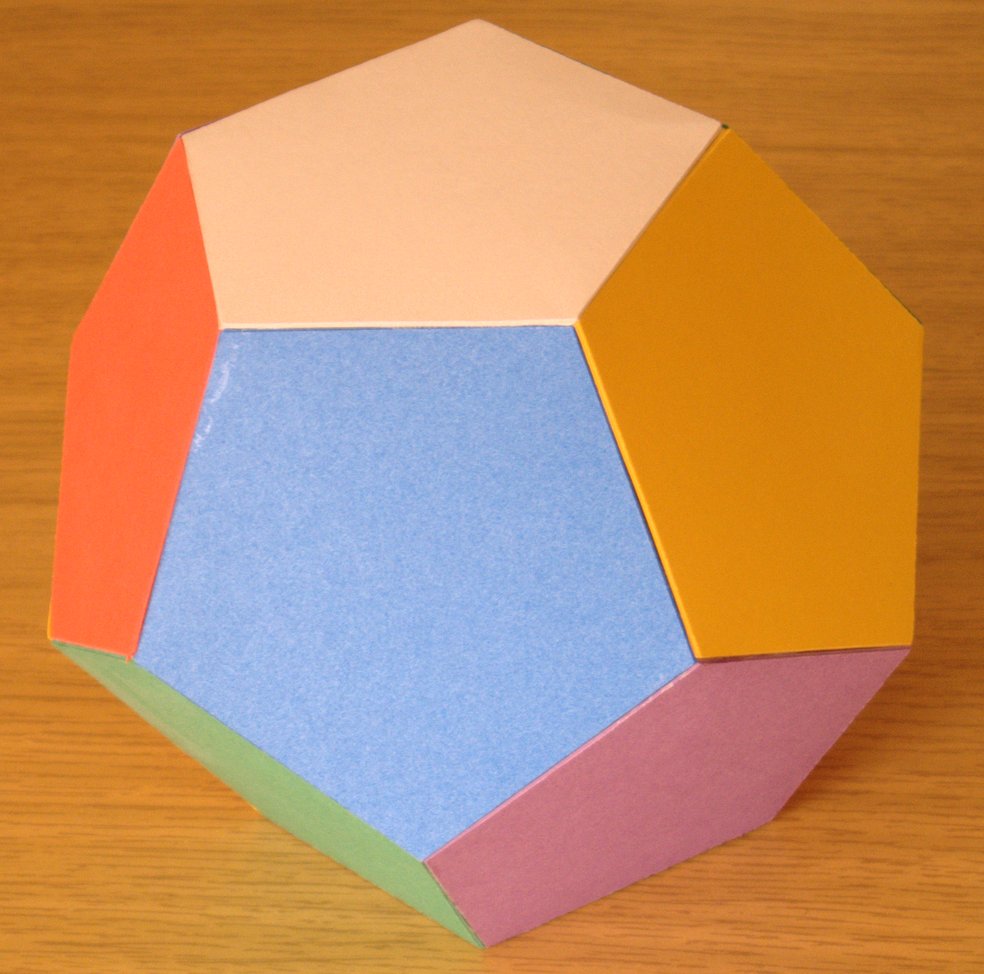 This beautiful twelve-sided platonic solid (although ours are hollow), reminds me of something I learned about when I was training to become a Waldorf teacher decades ago.  It is the idea of twelve points of view.
One of the ideas is to look at everything that happens to you from twelve perspectives.  If our world culture has ever needed to do something like this, it must be now!  And, oh my goodness, it is not easy.  How do I let go of my precious certainty of being right, of knowing absolutely, of understanding not only what is best for me but for everyone else!  Five years ago, I spent two weeks in the exquisite care of my anthroposophical doctor and other specialists at Steiner Health Center in Michigan.  She gave me one assignment to focus on the whole two weeks.  That was to consider, from twelve points of view, a person with whom I had inner emotional struggles.  What a healing exercise.
Twelve – surely it must be a sacred number when we consider how it keeps showing up as a way to measure time, space, and human organizations (think of the knights of the round table, twelve apostles, twelve vestal virgins, and such).  As we enter this new year, may we open to one another.  Gosh, if like me, you cannot always manage a full twelve points of view, start with three!  We all need each other; and when a fixed point of view about something or someone is what keeps us apart, we all suffer.
Once again, as I prepare to pack away my various representations of the three wise kings, I am reminded of what I wrote about last week – wisdom bowing to love.  May we each do our part this year to bring that gesture into reality, so that each time we encounter an urge to "other" another person, we pause and practice a dodecahedron approach by asking, "How many other ways might I view this person that reminds me of our shared humanity?"
With Love and Blessings on your new year,
Cynthia