September 16, 2018
The goldenrod is yellow, The corn is turning brown, The trees in apple orchards With fruit are bending down  – Helen Hunt Jackson
As summer turns to autumn, the fall fruits are ready to be picked. Apples, pears peaches and plums fill our bushel baskets and our bellies. My mother-in-law and I happened upon a small, abandoned orchard last weekend, and we began filling our bags, baskets and pockets with the brilliant, sweet apples and pears. I was struck by how prolific even one tree was. The generosity of this small orchard was a study in abundance; branches heavily laden with fruit and more lying on the ground. Mother Nature provided plenty in this old orchard for gatherers of all kinds. We weren't the first, and we wouldn't be the last of the gleaners to gratefully accept the bounty freely offered.
As the season turns, we are invited to turn inward and reflect on all of the abundance in our lives. There is a Sufi saying that I love: "Abundance can be had simply by consciously receiving what already has been given." I am reminded of a lovely song Bridget Schneider recently sang with our Wisconsin LifeWays Early Childhood Certification students, "Tis a gift to be simple." To turn, turn will be our delight, til by turning, turning, we come round right.
Blessings on your week,

Mary O'Connell, Your Living Arts Weekly Editor
---
Practical Activity
Campfire Apple Cobbler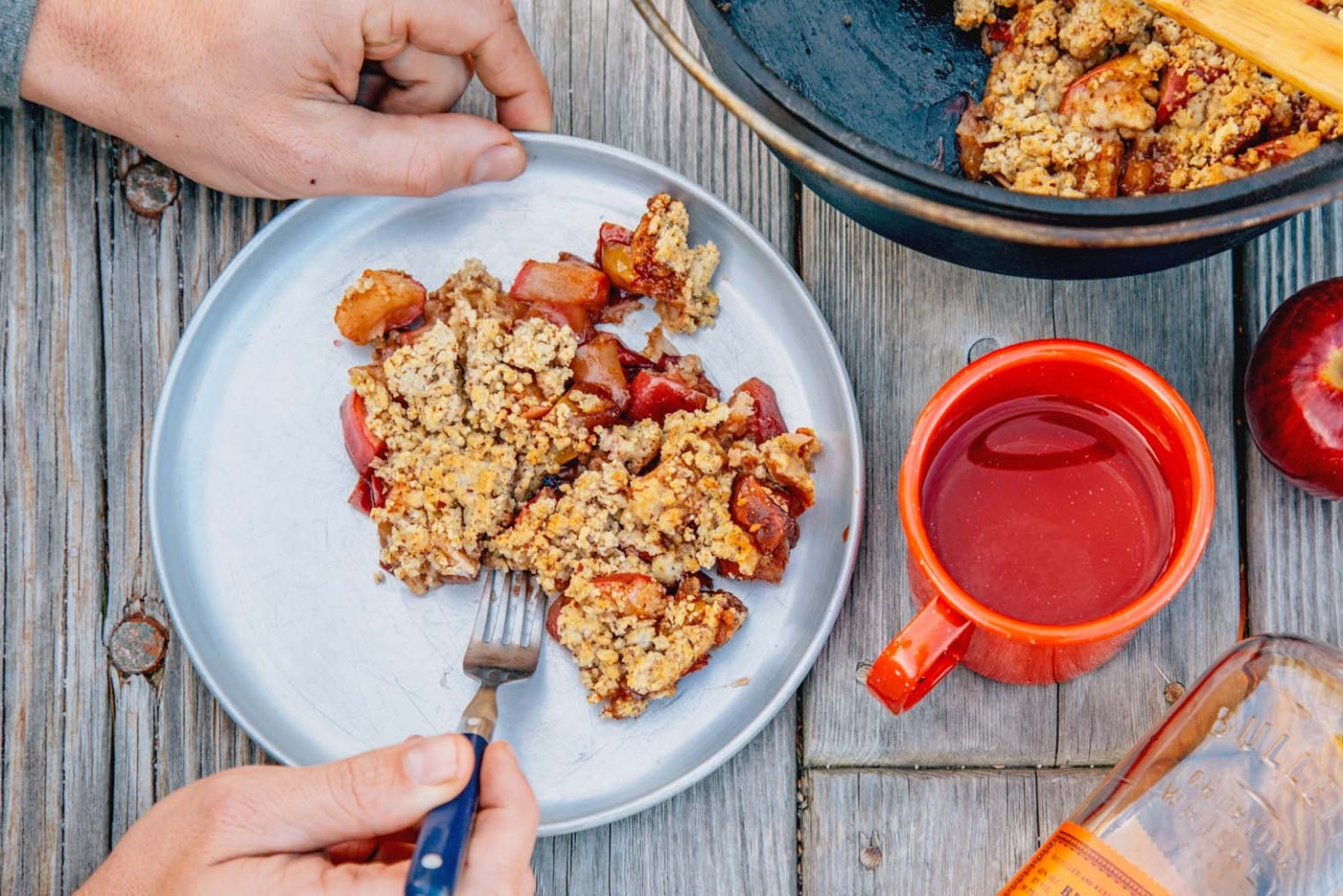 I made this recipe with a group of visitors at the farm this week, and it was scrumptious. You can make it in the oven if you want, but there is something special about cooking outdoors in a cast iron dutch oven. Click here for the details.  You're welcome.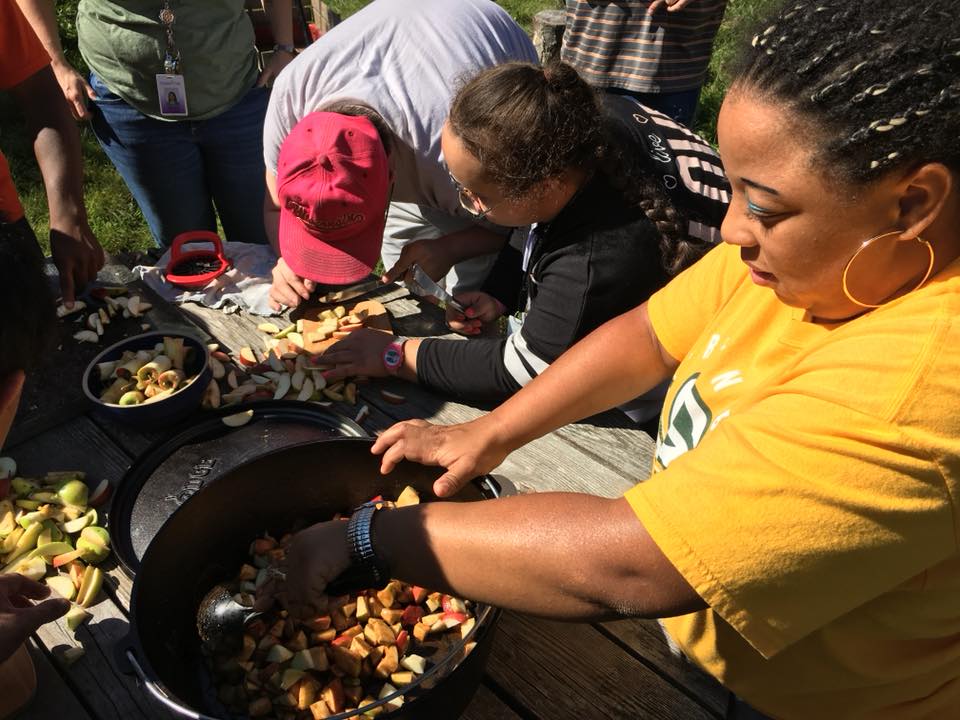 ---
Nurturing Care
From Kerry Ingram, of Mothering Arts
Turning to our Community
As the leaves start turning from green to gold, we can be reminded of the golden feeling of reciprocity when turning to our own community for support. When we make requests for support, we are giving others an opportunity to serve, to help and to give. When we show up in service to others, we build relationships and nurture the heart of our community. We set a living example for our children that asking for help and offering to help is simply part of life and what makes us interconnected. One of my favorite ways of requesting support is a script from the folks at The Center for Non-Violent Communication:
"I am feeling______________, would you be willing to _______________?"
"I am feeling bogged down by this illness, would you be willing to pick up Francis from school?"
"I am feeling overwhelmed and tired since the baby hasn't been sleeping so well, would you be willing to pick up an already made meal for our family tonight?"
Turning to our community warms the heart of everyone involved when we weave a golden web of care.
[Kerry is a mom, foster mom, LifeWays grad, board member and Waldorf trained teacher. She is the founder of 
Mothering Arts
 which supports women with all the tools and inspiration they need to create a local postpartum nurturing group. You can find her enjoying the magic of nature with her family and community in northern California.]
---
Creative Exploration
A few favorite apple songs and verses 
Shared by our LifeWays community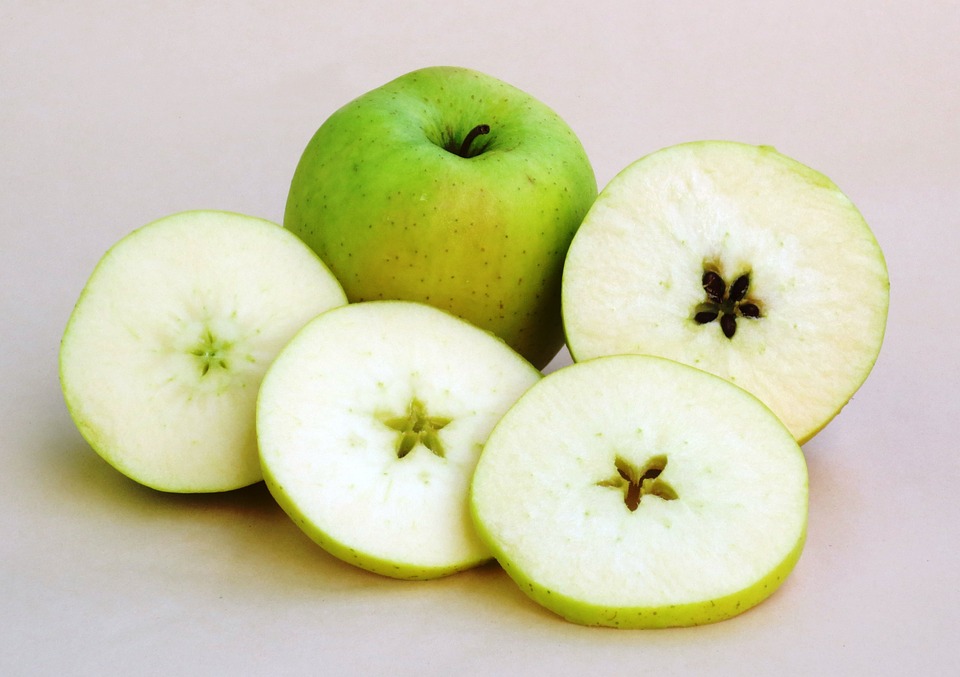 My ripe red rosy apple,
Has a secret safe unseen.
You'd see if you could look inside,
Five rooms all neat and clean.
And in each room is hiding,
Two seeds so shiny bright,
Asleep and they are dreaming,
Of lovely warm sunlight.
And maybe they are dreaming,
Of what they'd like to be,
That one day they'll grow up to be,
A big strong apple tree.
The leaves are golden, the apples are red.
They hang so high above our heads.
Leave them alone till the frosty weather, when they will all fall down together.
And a carrot harvest verse from Pamela Perkins:
Garden Friends by Pamela Perkins from LifeWays North America on Vimeo.
Shhh! Asleep … fast asleep,
Tucked into the earth so deep,
Colored shirts and curly hair …
Do you see them hiding there?
Tucked into the soft, warm ground
(and they never make a sound)
Where there's one, you'll find another!
Many friends beside each other!
[Variation by Pamela C Perkins on "Carrots" in Hiding in the Green; Nancy Free Martin and Millie Reith ; Rudolf Steiner College Press 2008.  Pamela has worked with and for children in various capacities since 1970. A former Waldorf teacher, LifeWays graduate and home provider, she now delights in being with her five granddaughters, plus creating magical needle-felted puppet stories and writing gentle tales to nurture young and old. She lives in the Upper Valley of Vermont, and is working on her new writing project 
Silver Seedlings – Nurturing Tales for the Young and Young at Heart.]
---
Social Awareness
We often seek abundance by looking for material things but when we turn to look, we can see that we are surrounded with abundance: friendships, laughter, joyful moments, and opportunities for growth. Here are some questions to reflect on this week:
What abundance have you already been given?
What abundance will you gain simply by consciously receiving it?