November 10, 2019
"I like to take my time
I mean that when I want to do a thing
I like to take my time to do it right."  – Mr. Rogers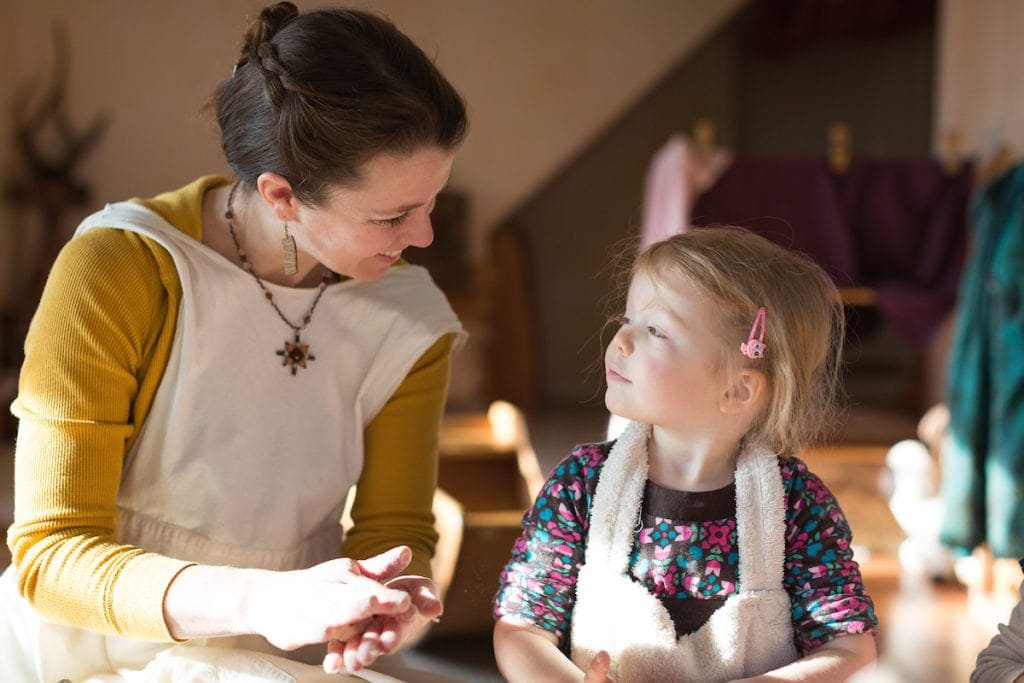 Our blog post today features a reflection from one of our LifeWays Training Students, Maria Chang from Fremont, CA, about her favorite songs and verses:
"I remember the first time singing our mealtime song. When the last verse goes, 'Blessings on our meal and peace on earth,' I had tears in my eyes, wishing and praying for peace on the earth.
As an early intervention practitioner, songs and rhymes help me connect with the children. Songs help let them know it's time for a certain activity, and help transitions go more smoothly. For example, I have sung Do You Know What Time It Is? to the tune of Do You Know the Muffin Man? for the child who had difficulties with transitions.
I use Here We Go Round the Mulberry Bush for washing routines, cleaning, brushing teeth, stirring the batter and kneading a dough. I have experienced that songs guide  children better than words.
Songs like Twinkle, Twinkle, Little Star and Drop-Drop-Dropeli (from Giving Love, Bringing Joy) seem to be therapeutic for my students who are having a hard day.  When a child needs to wait for me, the song One, Two, Buckle My Shoe can be very helpful.
One evening, my housemates' kids came to me, needing some care and bonding. I did the Little Piggy song and Round and Round the Garden (click here for video and words)  which helped them feel better.
Recently, I heard Mr. Rogers' I Like to Take My Time which really touched my heart and changed my perspective. The song reminded me that children don't like rushing.
What are your favorite songs and rhymes that you use throughout your day?  Share with us in the comments!
https://lifewaysnorthamerica.org/workshops_training/december-visioning-a-free-online-mini-retreat/
Be sure to join us for our FREE online mini-retreat, December 7th and 8th!  Click here for more information!