April 28, 2019
There is no glory in star or blossom til looked upon by a loving eye;  There is no fragrance in April breezes til breathed with joy as they wander by.  — William Cullen Bryant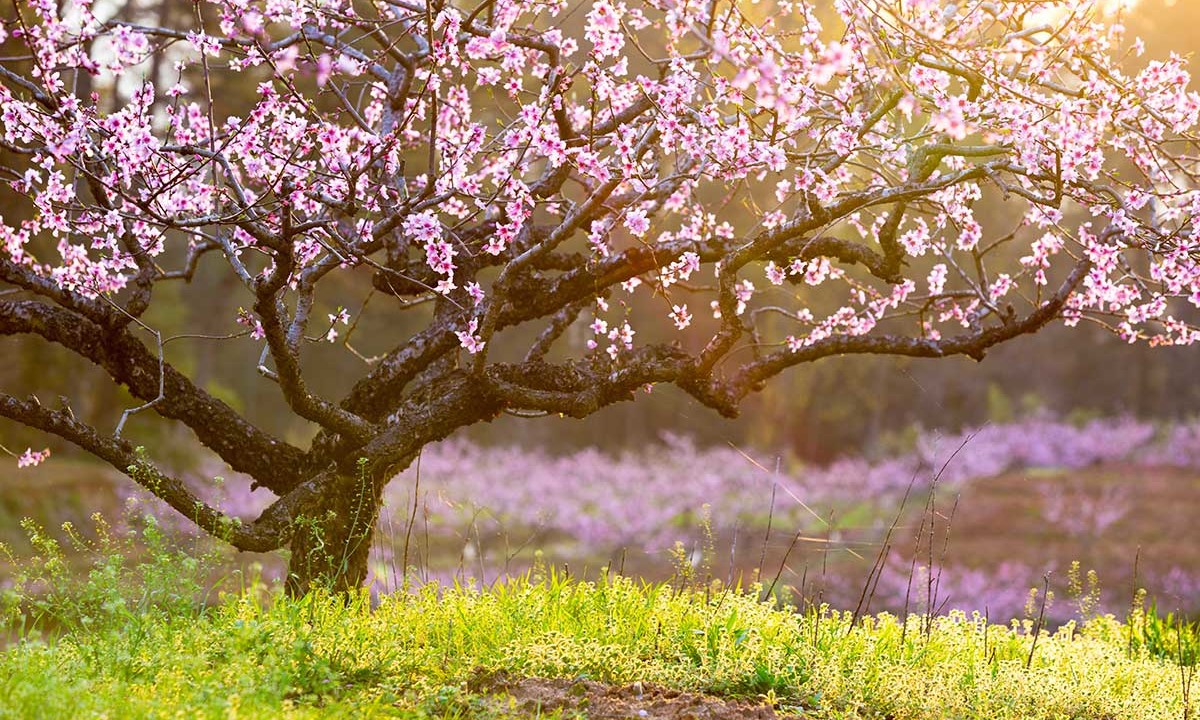 The Spring air has a freshness that is intoxicating.  One of my favorite sense experiences is to embrace a loved one who has just stepped in from the spring outdoors, taking a good whiff of the freshness that lingers on their clothing and in their hair. "You smell like outside!" is all I can think to describe the experience.  I'm sure a fragrance or essential oil manufacturer would love to bottle it and sell it if they could.
We modern humans love our fragrances! Scented oils have been used since the beginning of human history, initially in religious rituals and ceremonies. Over time, they evolved as a way to attract a mate.  Only recently has our desire for these scents grown so much that we are using them in daily use — we liberally diffuse, apply, slather and even consume our fragrances to lift our spirits, settle our nerves, kill germs or bolster our immune systems.  Essential oils are all the rage, and we use them abundantly in our homes and early childhood programs as panaceas for our modern ills.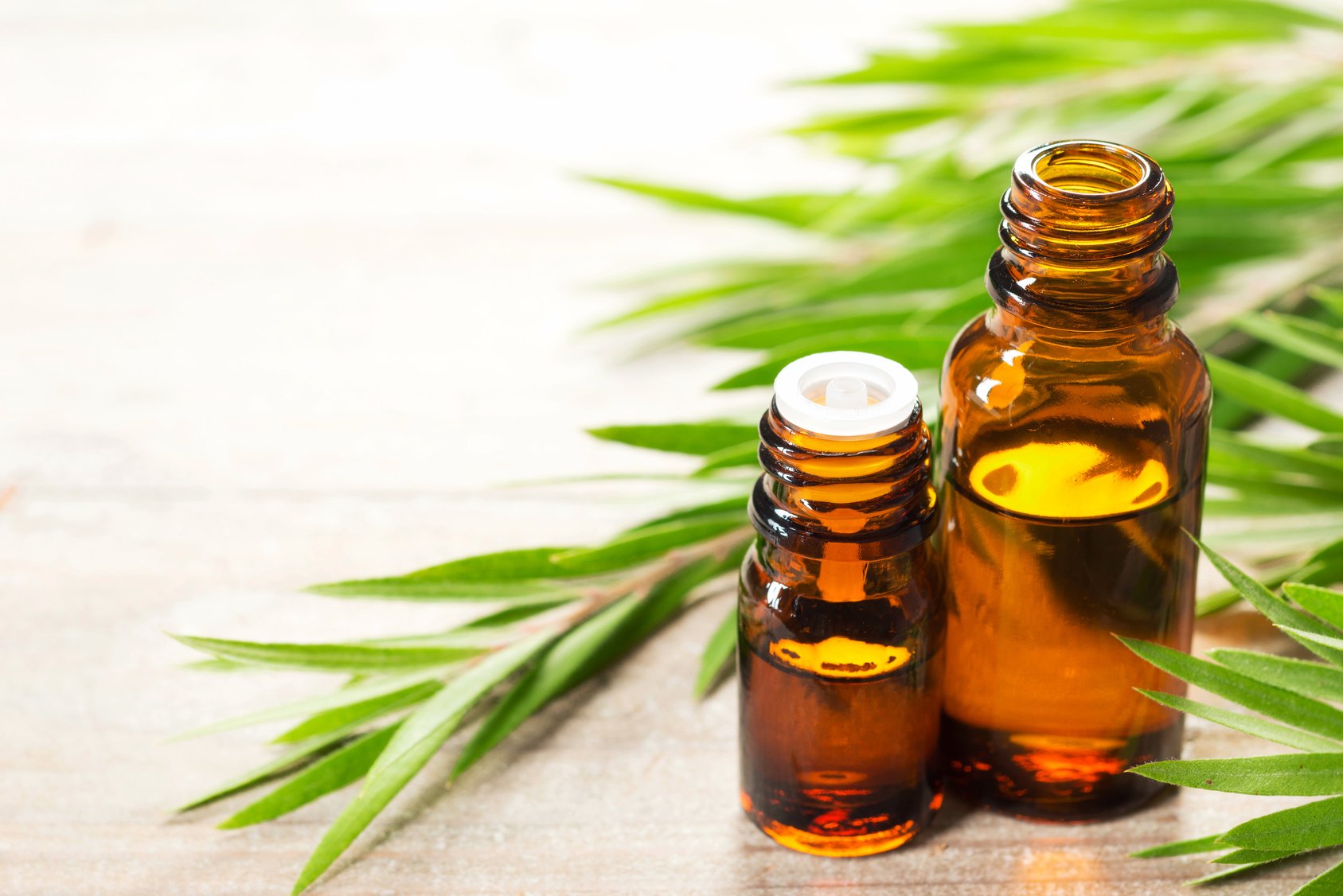 The fragrances of essential oils are lovely. I love a good blend of quality essential oils.  Still, I wonder what we are trying to achieve with all this "scentification", and what effect all these powerfully concentrated plant oils are having on the sensitive senses of young children. Are we simply contributing to the sensory overload modern life already provides for them?
Will our little ones be able to recognize and delight in the earthy smell of soil awakened by the growing plants?  The misty, moisty scent of damp stones and sidewalks after a spring rain or the fresh, green scent of moss?  As much as I love brightening my mood or space with essential oils, I am reminded that young children need — most of all — to wake up to the world embraced by the fragrance of the people and natural world surrounding them, breathed in with joy and delight.  The aroma of lunch cooking away on the stovetop, of the quickening life as winter gives way to spring, of mommy or daddy as they envelop their little one in a loving embrace.
Today, let us celebrate the fragrance of life in our midst.
Blessings on your week,
Mary O'Connell, Your Living Arts Weekly blog editor
---
Nurturing Care
Traditional lap games are a wonderful way to draw our little one close, sharing all those good juicy pheromones between us.
---
Practical Activity
Fruit and Herb Infused Water
One of my favorite parts of the LifeWays training in Boulder was the wonderful jug of fruit-and-herb infused water that Farmer Tim kept on hand for us to enjoy throughout the training.  Each day, the pitcher contained a different combination of herbs and fruits, and it was easy to remember to drink enough water because it was so tasty!  Here are some great "recipes" from Wellness Mama for simple fruit and herb-infused water to keep on hand in your refrigerator.
---
Creative Exploration
Lavender Sachets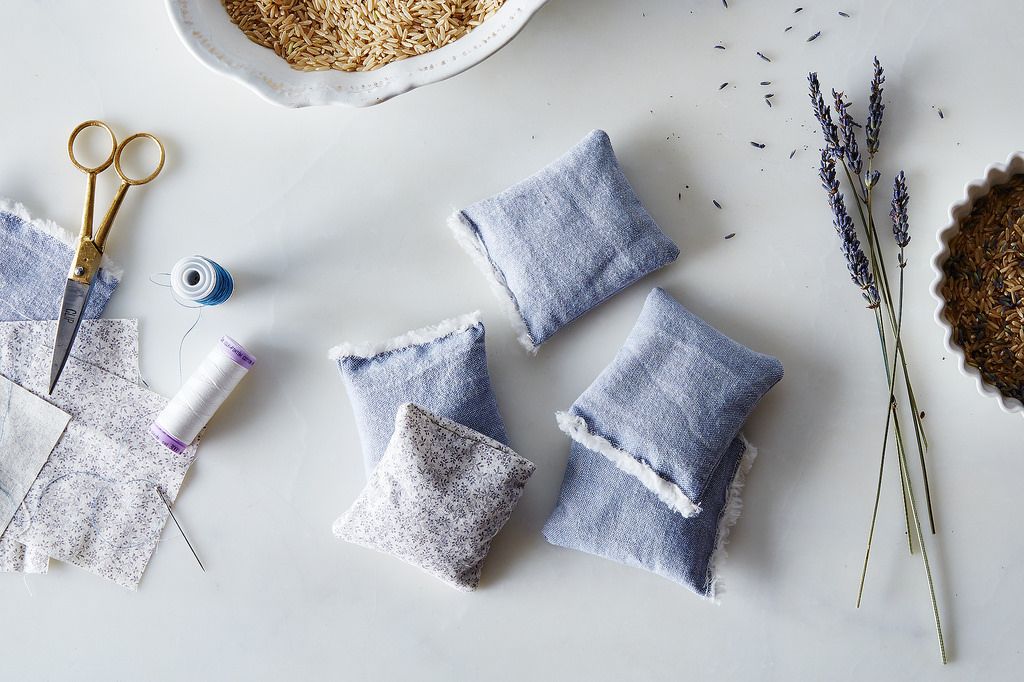 This DIY is an easy craft, utilizing a mere yard of fabric (which makes about 10 sachets), dried lavender petals, and little else. A wonderful way to incorporate the healing scent of lavender by using the actual plant.  A wonderful Mother's Day gift!
---
Social Awareness
Use of oils in our programs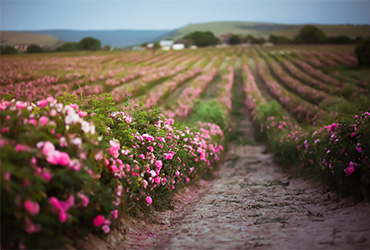 So how can we use essential oils in our programs?  Or should we? As with anything, we should be conscious about our use of any substance we bring into the early childhood program.  Our choices make a difference environmentally and to the children in our care.
In our upcoming LifeWays Early Childhood Fundamentals course, we'll be exploring together the use of essential oils in the early childhood program.  The May edition of Living Arts Through the Seasons will include ways to incorporate essential oils sparingly and responsibly in your Healing Basket. (Join now and receive all three months of March, April and May content!)