January 19, 2020
Jack's wise, readable book is a breath of fresh air in a crowded field of hyper-parenting manuals." – Katrina Kenison, author of Mitten Strings for God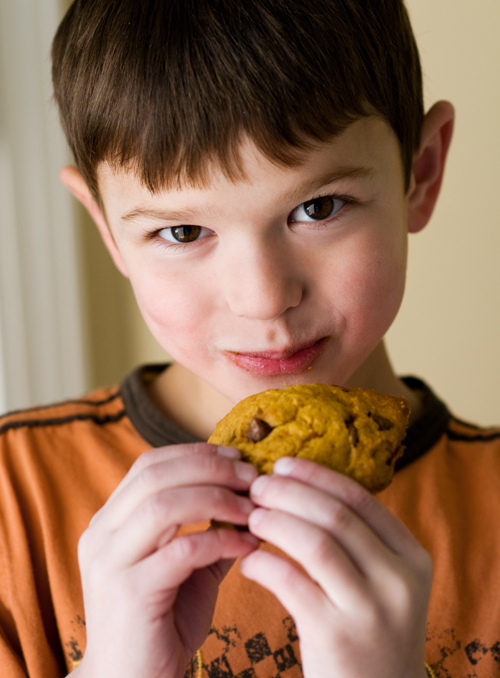 "Do you bake?"
This is the question Jack Petrash asked one of the mothers in the live workshop he did with Cynthia Aldinger last year in Sacramento. The mom was describing the overall sassy, unpleasant and angry behavior her son exhibits when he comes back to her home after spending several days at his dad's house. As she gave examples of all the ways in which her son was challenging her with his defiant demeanor, I was thinking about how I might respond… boundaries, limits, expectations.  And then Jack asked, very simply:
"Do you bake?"
The mom paused and said, hesitantly, that she did in fact like to bake.
Jack went on to say, "Bake some cookies when he comes home."  Don't get me wrong — he wasn't saying to reward bad behavior with treats.  He was simply suggesting that by having the smell of freshly baked cookies hanging in the air when her son re-entered their home after having been away, the "re-entry syndrome" might be abated.  Her son's mood might be lifted just by walking into a loving presence in the kitchen with no immediate expectation other than sitting down and enjoying a warm cookie. And after that moment of connection, all the expectations that accompany a new set of household rules might not be met with the same level of vehement opposition.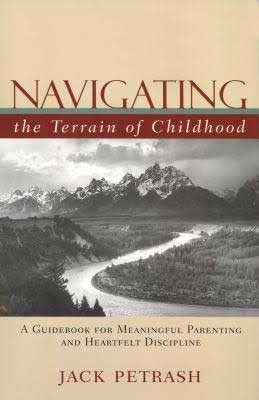 And, in that moment, I got a glimpse of the magic of Jack Petrash.  His book Navigating the Terrain of Childhood is full of this magic — ways to infuse your relationship with your kids with joy and connection, while also holding high expectations of respect and courtesy.  Jack has been there, and so has Cynthia.  In their online course — which starts this week on January 22, and is based on the live workshop they offered together in Sacramento– they don't sugar coat all the ways kids can be challenging, unpleasant and unruly.  They simply offer ideas, suggestions and strategies for enjoying your family life rather than just enduring it, from the moment you become a parent until your kids are grown and flown.
And, for a limited time only, if you sign up for this two-week online course with Cynthia and Jack, you'll get Jack's book for FREE (just shipping and handling).
This is the best gift you can give yourself this winter — wonderful videos of the workshop, hands-on advice from Cynthia as you go through the course, and a helpful book to guide your parenting journey. You can learn more by clicking here.
We hope to see you in the course!

Mary O'Connell, Your Living Arts Weekly blog editor
Practical Activity
"Cowgirl Cookies"
A  favorite cookie recipe from LifeWays Early Childhood Center in Milwaukee, WI
1 cup AP flour
1/2 tsp. baking soda
1/4 tsp. baking powder
1/2 tsp. salt
1/2 cup (one stick) room temperature butter
1/2 cup white sugar
1/2 cup brown sugar
1 egg
1/2 tsp. vanilla extract
1 cup rolled oats
1 cup chocolate chips
3/4 cup raisins
Feel free to throw in everything else but the kitchen sink.
Preheat oven to 325 degrees.  Grease three to four cookie sheets.  Combine dry ingredients, and then add wet ingredients.  Add oats, chips, and raisins last.  Bake for about 15 minutes, until just firm on the outside and still soft to the touch in the center.  Makes 60 cookies.