Early Childhood Certification Dates and Locations
Sorry, we're fully enrolled for this session!
Marin County, CA Marianne Alsop
mariannea@lifewaysnorthamerica.org
Online Courses for Teachers and Caregivers
To introduce you to our innovative approach to care for young children, we invite you to jump into our FREE online course. "Welcome to LifeWays" includes videos and resources to help you deepen your home life and transform your work with children! Enjoy it on your own time, and at your own pace!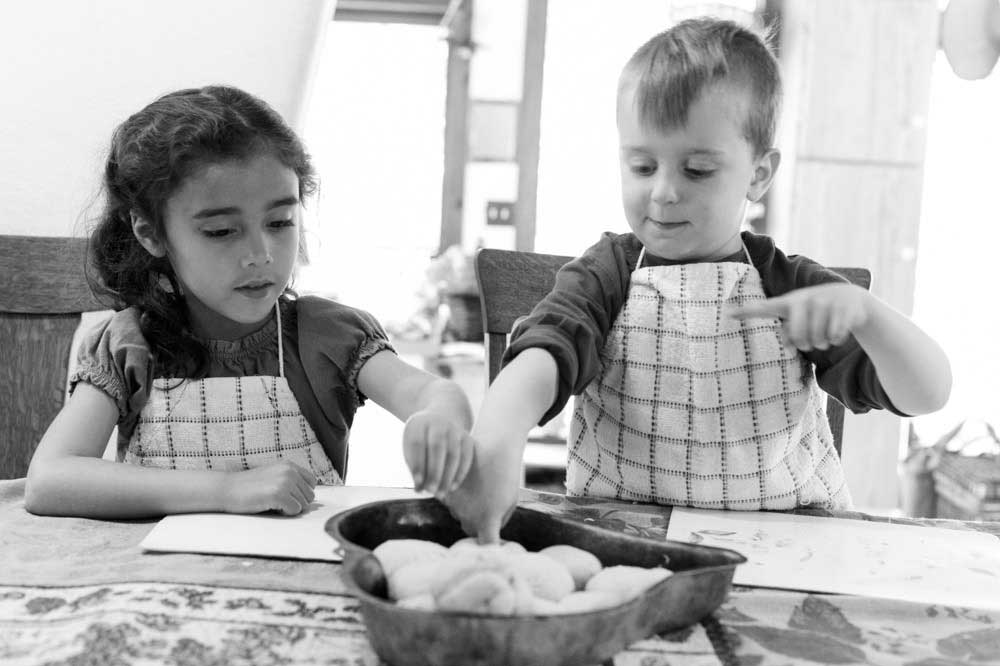 Sharifa Oppenheimer invites you to join her in a six-week hybrid Zoom and Ruzku course that takes you on a deeper dive into understanding and cultivating the healing forces that are opened by leading a rhythmic life.
Classes will be LIVE Tuesdays, 5- 6:30 pm Pacific/8- 9:30pm Eastern time.
Next session starts October 11, 2022
Can't make the live class? All registered students will receive a recording of the live workshop! The video recording of each session will be available for viewing by students for one month. Each class will also be accompanied by articles and activities to deepen your experience, and the whole course can be completed for 15 CEUs. You are invited to enroll for the whole session, or join us for each class separately. read more...
Zoom Course with Lynn St. Pierre
First session October 15, 2022
Join us in a positive, supportive environment where we will practice Spacial Dynamics movement forms and hands-on streams with a partner. Invite a friend, family member or your early childhood colleagues to sign up with you so that you all can be together in person and benefit from the hands-on exercises. Fortify your life forces, develop greater strength, balance and energy through these life-giving forms and streams! Each month we'll have a different theme as we journey through the year together. read more...
Online, October 26 - November 12, 2022
Those of us who regularly take children into nature – whether our own children or those in our care – feel the calling to guide the children in a way that develops reverence for the natural world. Cultural historian and ecotheologian, Thomas Berry, called this the development of an "I-Thou" rather than an "I-It" relationship with the natural world. During this two-week course, we will explore together the inner work of the adult read more...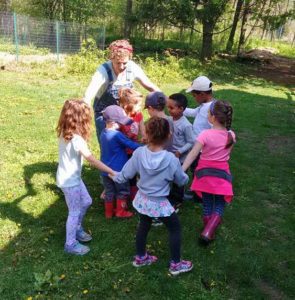 Wow! Back by popular demand, world-renowned educator Anna Rainville presents
The Living Arts in Song and Dance
Next session October 26, 2022
Viva Song and Dance – Bringing the Arts to Life!
This course will offer practical ways to bring the Living Arts to life. Learn games to play, songs to sing, and singing games to nurture the joyous confidence of children in your care. read more...
Inspiration and Support for Working with Young Children
Congratulations! You have been hired to work in the Waldorf or LifeWays early childhood program that you have admired for some time. Perhaps you are a new assistant or extended care provider, a new co-teacher or regular substitute. Yet you have no training or background in the work. Or perhaps you have been out of the field for awhile and could use a refresher. We want to help you find the ground beneath your feet so that you can grow in confidence. Your teachers, both on-site and online, are long-time early childhood teachers in Waldorf and/or LifeWays programs. We look forward to offering you support and inspiration. read more...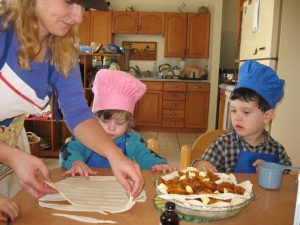 Ongoing - enroll any time!
This on-demand, at-your-own-pace, online course will help you
open your own early childhood program at home
providing relationship-based care steeped in LifeWays Principles.
read more...
Additional Resources for Teachers and Caregivers