LifeWays 2022 Online Course Bundles
NEW for 2022, you can register for themed bundles of our most popular online courses. This helps you deepen your learning, save money and stay connected!
NEW Zoom Course with Lynn St. Pierre
To truly "be'" with the children - present, warm, clear and joyful – self-care is essential!
Through the practice of Spacial Dynamics we will free up spaces within, and around us, allowing for freedom of movement, and freedom in our work with the children. Our movement will include the Spacial Dynamics exercises as well as hands-on techniques. We'll also learn a couple of delightful Ellersiek hand gesture, loving touch, or large movement plays for the children! Learn a series of Spacial Dynamics "streams" for our overall health and well-being. Certain of these "streams" invite the young child into a restful state for a nap, quiet time or when a child is distressed. Experience delightful, seasonal developmental movement for the children and Spacial Dynamics streams to soothe the young child. read more...
With Sharifa Oppenheimer, author of Heaven on Earth and With Stars in their Eyes
This exciting live Zoom course will be a six-month exploration of the gentle ways parents and teachers can bring cutting edge brain science into their home or program, to support the child's finest brain development!
Classes will meet the 3rd Wednesday of each month from October to March. Sign up for select classes or for the whole series!
Classes will be LIVE, from 7 – 8:30 p.m. Central Time. Can't make the live class? All registered students will receive a recording of the live workshop!
Each class will include Foundational Thoughts from Sharifa, small group discussions, questions and responses. read more...
New and Improved!
In 2015, we introduced our very first online course, based on Cynthia Aldinger's book Life is the Curriculum. The course was an immediate success, and for the next several years it brought inspiration and guidance to more than 500 students! As we introduced other online courses into our library, and the audio technology in the original version of the course became outdated, we ceased offering it.
Now we'd like to introduce our NEW and IMPROVED version of LifeWays' most popular online course! read more...
With world-renowned educator Anna Rainville.
This course will offer practical ways to bring the senses to life. Learn games to play, songs to sing, and singing games to nurture the joyous confidence of children in your care.
This series of interactive video classes will highlight games and songs for nourishing and nurturing the primary senses, with an explanation of why these games remain timeless in their integrity and importance for healthy development.
A four part series: sign up for all, a few or just one! read more...
A course for childcare providers, early childhood teachers and parents With Cynthia Aldinger and Mary O'Connell
April 6 – May 14, 2022
Early childhood educators can earn a certificate for 15 continuing education hours by completing this course!
We know that the strength of a building lies in its foundation. With high-rise buildings touching the sky these days, it has become all the more important to have powerful foundations. When we expect great things from a building, we know we have to lay the groundwork that keeps the building standing strong against the forces of nature. read more...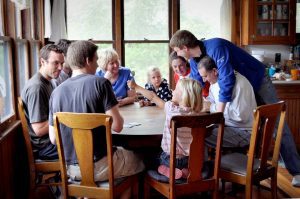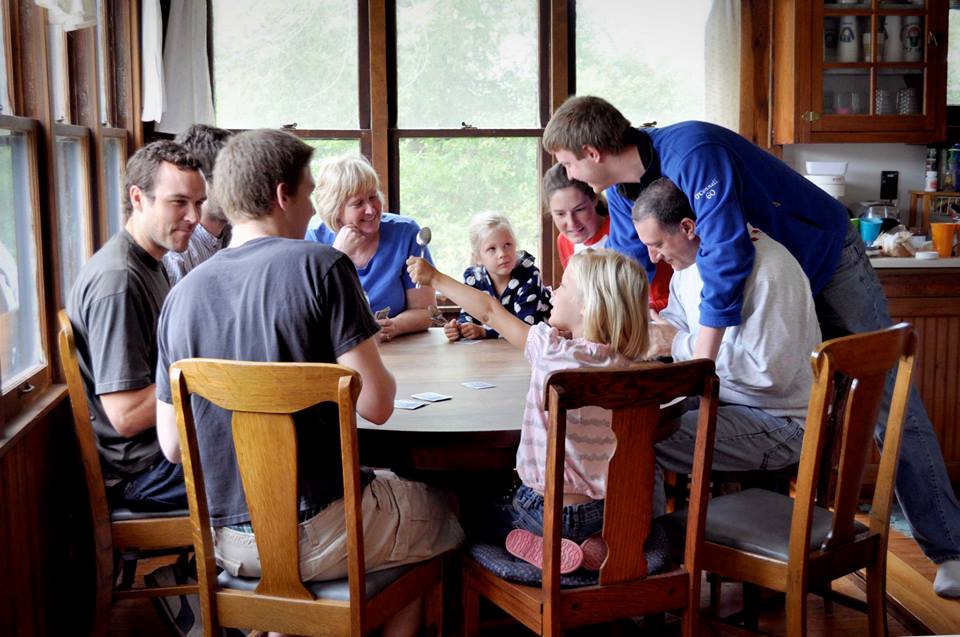 Ongoing - enroll any time!
We don't always pay much attention to culture, but it's always there. It holds us, sustains us, and informs the way we act, feel and think about the world. Wouldn't you love to create the conditions in your home that help each family member live your shared values in a positive way with life-affirming practices?
How do we intentionally craft a family culture that reflects our values? How do we practice those values every day with our children? And how do we continue to hold true to these values as our family grows and our individual needs change? read more...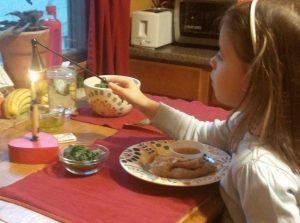 Ongoing - enroll any time!
This popular online course, developed by Kerry Ingram at Mothering Arts, supports you to create a balanced home rhythm rooted in presence and joy. In this self-paced course, you will work with four water-colored seasonal rhythm wheels (printer required), a meal planner wheel and LOTS of practical resources to develop a rhythm wheel that is unique for your own family.  Create a more connected home life with the help of this inspiring, step-by-step, course that you can do any time and access again and again as the seasons—and your family—change. read more...
Deepening the Development of Your Family Culture - Archived Seasons
Join our thriving community of parents, creating unique family cultures through connection in everyday home life. Get clear on who you want to be as a parent and how you want to spend your time in simple meaningful ways. read more about our archived seasons...