75 minute video covering the following five topics:
Family Style Childcare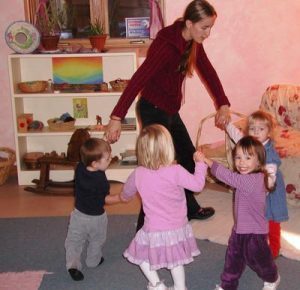 This 15 minute segment offers a glimpse of the benefits of mixed-age care in a family-style setting.  Special emphasis is given to the value of free play.
Home Away From Home
Explores what it means to create a home-like setting for children.  Includes a description of the Living Arts (domestic activity, nurturing care, creative discovery, and social ability) and a discussion of caregiver/child attachment in childcare.
Forest Kindergarten
This segment gives a glimpse into a wintery morning with LifeWays' Forest Kindergarten in Milwaukee, a mixed-age program for children ages three to six in which the children spend their entire morning outdoors in a natural setting. The benefits of nature play are emphasized.
Settling Into Sleep
Shows a peaceful and nurturing naptime routine at LifeWays, with plenty of suggestions for how to encourage a more restful transition to sleep for the children in your care.
Nurturing and Nourishing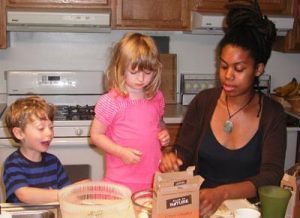 This segment features a visit to the LifeWays kitchen, where whole foods cooked from scratch with natural ingredients are on the menu.
Price $25.00