A Workshop for Teachers, Parents and Caregivers With Ann Swain, Director, Align for Learning, London, England MA Ed. Neuroscience, Lic INPP, BS Music Therapy
Date: August 10, 2019  9:00am – 3:00pm
Location:Golden Valley River School, 9601 Lake Natoma Drive, Orangevale, CA
How does Waldorf Education Confirm and Support Healthy Neurological Development read more...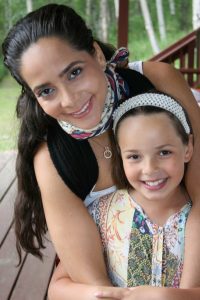 Inspiration and Support for Working with Young Children
Congratulations! You have been hired to work in the Waldorf or LifeWays early childhood program that you have admired for some time. Perhaps you are a new assistant or extended care provider, a new co-teacher or regular substitute. Yet you have no training or background in the work. Or perhaps you have been out of the field for awhile and could use a refresher. We want to help you find the ground beneath your feet so that you can grow in confidence. Your teachers, both on-site and online, are long-time early childhood teachers in Waldorf and/or LifeWays programs. We look forward to offering you support and inspiration. read more...