Deepening the Development of Your Family Culture
Summer, 2020
ONLINE: Opens June 1, 2020!
A NEW LESSON opens on the first of each month, in June, July and August!
Themes for the months will explore the elements, and how to incorporate them into our family life:
June - Fire.  Fire provides energy, illuminates our path and ignites our spirit.
July - Water. Water makes all things new – it's life force makes the flowers brighter, the grass greener, the people more energetic and playful.
August - Air/Light. Let's throw open the windows to celebrate the welcome breeze and glorious light. read more...
With Cynthia Aldinger and Mary O'Connell
Online, July 22-August 5, 2020
"In out of the way places of the heart, Where your thoughts never think to wander, This beginning has been quietly forming, Waiting until you were ready to emerge." ~ John O'Donohue
As old forms of care and education are experiencing instability right now, new forms are quietly forming, waiting . . .  Some parents have discovered their inner teacher and are considering homeschooling on their own or with a group of families.  read more...
With Cynthia Aldinger and Mary O'Connell
Online, August 5 - September 5, 2020
With the strengthening power of fresh air and the elements of nature, more time outdoors can be an elixir for adults and children in early childhood programs!  This online course will explore the elements of an outdoor program founded on relationship-based care and the Living Arts, whether you are creating a program from scratch or simply incorporating more outdoor time into your existing program. read more...
Deepening the Development of Your Family Culture
Autumn, 2020
ONLINE: Opens September 1, 2020!
A NEW LESSON opens on the first of each month, in September, October and November!
Themes for the months will explore the elements, and how to incorporate them into our family life:
September - Abundance. Abundance is not something we acquire - it's something we tune into.
October - Enchantment. Living our ordinary life with heightened awareness to what is magical and awe-inspiring.
November - Gratitude. Let's focus on cultivating an attitude of gratitude, in ourselves and our children.
Inspiration and Support for Working with Young Children
Course begins September 9th online!
Congratulations! You have been hired to work in the Waldorf or LifeWays early childhood program that you have admired for some time. Perhaps you are a new assistant or extended care provider, a new co-teacher or regular substitute. Yet you have no training or background in the work. Or perhaps you have been out of the field for awhile and could use a refresher. We want to help you find the ground beneath your feet so that you can grow in confidence. Your teachers, both on-site and online, are long-time early childhood teachers in Waldorf and/or LifeWays programs. We look forward to offering you support and inspiration. read more...
An online course for childcare providers, early childhood teachers and parents with Cynthia Aldinger and Mary O'Connell
Starting September 16, 2020
Early childhood educators can earn a certificate for 15 continuing education hours by completing this course!
We know that the strength of a building lies in its foundation. With high-rise buildings touching the sky these days, it has become all the more important to have powerful foundations. When we expect great things from a building, we know we have to lay the groundwork that keeps the building standing strong against the forces of nature. read more...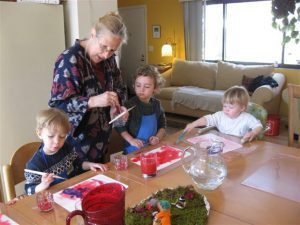 with Cynthia Aldinger and Mary O'Connell
October 14 - November 14, 2020
Transform your home life and professional care with young children through LifeWays' practical approach to enriching your life and creating "home away from home" for children in early childhood settings.
Join Cynthia and Mary for a four-week course exploring ways to use the Living Arts as the cornerstones for a solid foundation of learning for the young child and enrichment for your own life. more...
Online course on discipline with Cynthia Aldinger!
We're offering this very popular course again, starting November 11, 2020
Cynthia's L.O.V.E. Approach to Discipline has been joyfully appreciated ever since she first offered it as a workshop at a large early childhood conference twenty years ago. Constantly asked, "When are you writing the book?" we are happy to announce that instead we are offering it as our first online course on discipline! read more...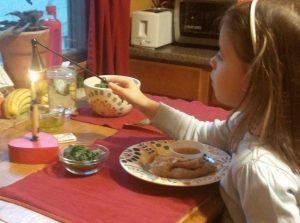 Ongoing - enroll any time!
This popular online course, developed by Kerry Ingram at Mothering Arts, supports you to create a balanced home rhythm rooted in presence and joy. In this self-paced course, you will work with four water-colored seasonal rhythm wheels (printer required), a meal planner wheel and LOTS of practical resources to develop a rhythm wheel that is unique for your own family.  Create a more connected home life with the help of this inspiring, step-by-step, course that you can do any time and access again and again as the seasons—and your family—change. more...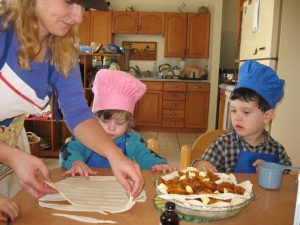 Ongoing - enroll any time!
This on-demand, at-your-own-pace, online course will help you
open your own early childhood program at home
providing relationship-based care steeped in LifeWays Principles.
Topics Include:
Deciding to Start
Tools of the Trade
Crafting Your Program
Working with Parents
Self-Care and Professional Development more...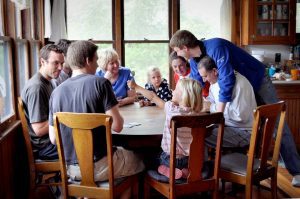 Ongoing - enroll any time!
We don't always pay much attention to culture, but it's always there. It holds us, sustains us, and informs the way we act, feel and think about the world. Wouldn't you love to create the conditions in your home that help each family member live your shared values in a positive way with life-affirming practices? How do we intentionally craft a family culture that reflects our values? How do we practice those values every day with our children? And how do we continue to hold true to these values as our family grows and our individual needs change?
more...