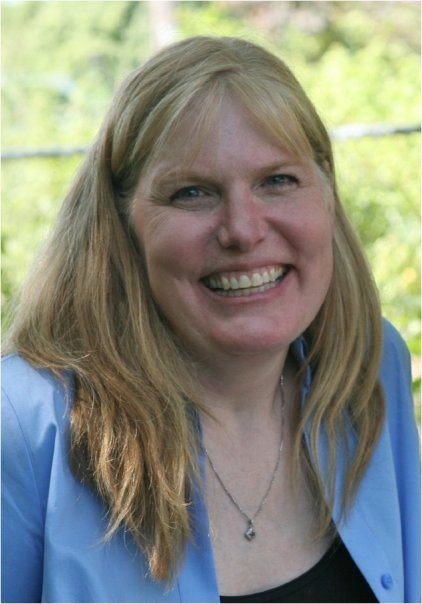 Mary writes: A hero of mine is Dorothy Day, an activist, a journalist, a radical Catholic who cared for the poor in New York City, a bohemian, a mother, and a mystic. One of my favorite quotes from her is this:
"We are communities in time and a place, I know, but we are communities in faith as well – and sometimes time can stop shadowing us. Our lives are touched by those who lived centuries ago, and we hope that our lives will mean something to people who won't be alive until centuries from now. It's a great "chain of being," someone once told me, and I think our job is to do the best we can to hold up our small segment of the chain. That's one kind of localism, I guess, and one kind of politics – doing your utmost to keep that chain connected, unbroken."
A little more than a dozen years ago, I felt inexplicably called — by this chain of being, I think — to open a childcare center. Not just any childcare center, but a LifeWays program, then recently introduced by Cynthia Aldinger. This childcare center would offer mixed-age care for children focused on warm, loving relationships instead of flash cards, heaps of plastic stuff or technology. It would allow children to thrive nestled in the abundance of the natural world and in an atmosphere of simplicity that would let them breathe. It was a concept that was both ancient and revolutionary at the same time. A fateful connection with Milwaukee Friends Meeting revealed they had a newly renovated space in an urban nature preserve they were looking to rent to a non-profit daytime user; they graciously chose us and have provided us with our home ever since.
For the last twelve years, I have been privileged to work in this place [LifeWays of Milwaukee], holding up my small segment of the chain. I have witnessed children blossom and thrive, parents become more relaxed and confident knowing their children were held in loving embrace while they were away, and caregivers grow and flourish in skill, capacity and wisdom. All who have spent time here, briefly or for long stretches, have been woven into the tapestry of this ever-growing community of warmth and joy.
It's time to hand my place in this chain over to my colleague, Jaimmie Stugard, whom I know will hold it up with both skillfulness and artistry. She lives and breathes LifeWays and will be a wonderful support to this amazing community of children, parents and caregivers. Thank you, Jaimmie.
As for me, I am moving on to help further the mission of LifeWays North America to teach more parents and caregivers the living arts of LifeWays. Since my friend and mentor Cynthia introduced LifeWays it has grown and spread across the continent (are you surprised?) and needs more of us to help people tap into the joyful way of living with young children that we have experienced here in our little center.
As of February 16th, 2015, Jaimmie will be taking over all program director and administrative responsibilities and I will be working here ten hours per week to assist with the transition. It will be a long, slow process, so you'll still see me around here for a while helping out, as well as dropping off the occasional bushel of garden veggies.
It has been an absolute privilege to work here at LifeWays Milwaukee. Thank you, all!
With all good wishes, Mary