Starting September 8, 2018 at Marin Waldorf School, San Rafael, CA
We are delighted to offer a series of four workshops to enlighten and deepen your own relationship to the festivals of the year. Included in all four sessions are singing, movement and games, food preparation (and eating!), discussion and handwork of all kinds. The overall content may be different from what has been taught in the full year LifeWays Trainings so see it as an opportunity to learn many new things!
These workshops are offered as a series of four sessions at $350.00 per person with lunch and all supplies included. There are no refunds for dates you cannot attend but you are welcome to find someone to take your place or share the cost. Enrollment is limited!
more...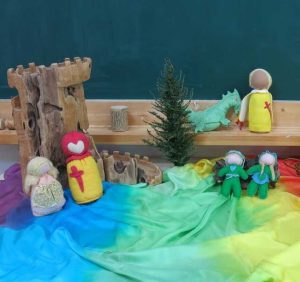 Saturday and Sunday, September 29 and 30, 2018 9 a.m. - 6 p.m. both days
Tamarack Waldorf School 150 E Brady St, Milwaukee, WI
Contact Dorothy Kulke for more information. Phone: 414-334-1407
In this inspiring workshop participants will learn the crucial role story-telling and puppetry play in the development of young children's language. We will also explore how these warm creative story-telling interactions between the child and care-giver help lay a foundation for her healthy sense of self. We will discover the nuts and bolts of telling age-appropriate stories, will write our own nature story and will create a table puppet for it! more...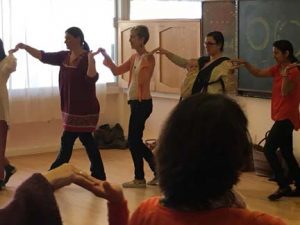 Saturday, September 29, from 10am to 4pm at Marin Waldorf School, San Rafael, CA
A day to celebrate your LifeWays journey! Singing, crafting and discussion groups will renew a sense of community and deepen your work. A morning conversation on "LifeWays as a Path in our Times" will be followed by breaking into discussion groups led by LifeWays alumni currently working with parents and young children. A delicious lunch will follow, during which we will have a craft market open to any graduates who would like to sell their beautiful handmade wares (tables need to be booked in advance, please contact Kate Hammond for full details). In the afternoon we will enjoy circle dances, craft nature prints on silk and make a small harvest wreath!
$25.00 per person includes lunch and supplies.
Register...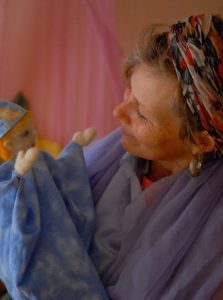 October 13, 2018, 9am to 4pm and October 14, 2018, 9am to 12:30pm
Marin Waldorf School
A unique opportunity to make a magical rod puppet with master puppeteer and one of our favorite teachers, Suzanne Down. You decide what character to create and Suzanne will show you how to best use it in your Kindergarten, very early childhood programs or at home. read more...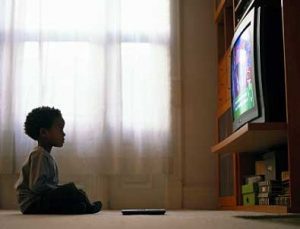 With Christine Margetic and Kate Hammond
Saturday, January 12, 2019 10am to 3:30pm
Marin Waldorf School
In this workshop we will explore the vital questions of how best to handle our children's exposure to media and technology in our homes as well as in the world at large. While all family situations are unique, we will come to a common understanding of the physical, soul and neurological effects of screen time on the young child. more...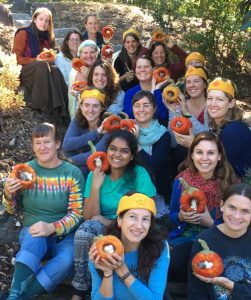 With Kerry Ingram and Kate Hammond
Saturday February 2 , 10 am to 2pm
Marin Waldorf School
Learn about the full-year LifeWays Seminar and how the rhythms of day, week and year together with the living arts create a nourishing, inspiring foundation for your home life and/or your home based program for children birth to age 5. Plenty of time for questions! more...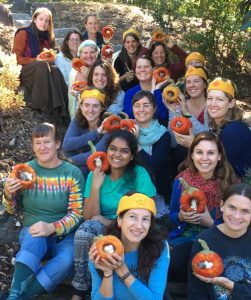 With Kerry Ingram and Cynthia Aldinger
Saturday June 1, 10am to 2pm
Marin Waldorf School
Learn about the full-year LifeWays Seminar and how a nurturing home for children is also the key to creating a home program. Discussion and conversation will focus on creative and practical work that can include young children! Bring your questions! more...