Opening the Gate with Anna Rainville
Opening the Gate: Songs and singing games to invite Nature into your family life with Anna Rainville
Next session October 19, 7-8:15 pm Central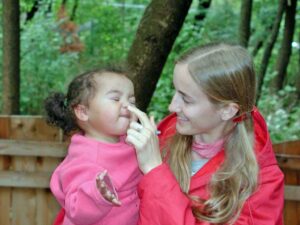 When a caring adult accompanies a young child into the vitality of the natural world- whether it is easily accessible or not- seeds of wonder stir and sprout. Each discovery nourished by joyful attention and celebrated through song and movement, builds healthy relationships between the child, the parent, and the natural world. Come learn singing games, verses, and songs to encourage connection, confidence, and courageous delight.
**Earn 5 CE hours for this course with registration to all four classes. Credit may be obtained with full attendance to each class time and a follow-up assessment in Ruzuku at the end of the full course and by December 6th.
Credit will only be given for the classes that are attended and with the completion of the assessment. If you are interested in obtaining credit, register in Ruzuku with the link provided after purchase of the course.
How Will This Course Work
Each class will be a LIVE Zoom call with Anna, and participants will have access to the recording (private link) for one month after the event in order to better learn the songs. No experience necessary, just an open heart and willing feet. Participants receive a Zoom link for each class upon enrollment.
Details of the Course Content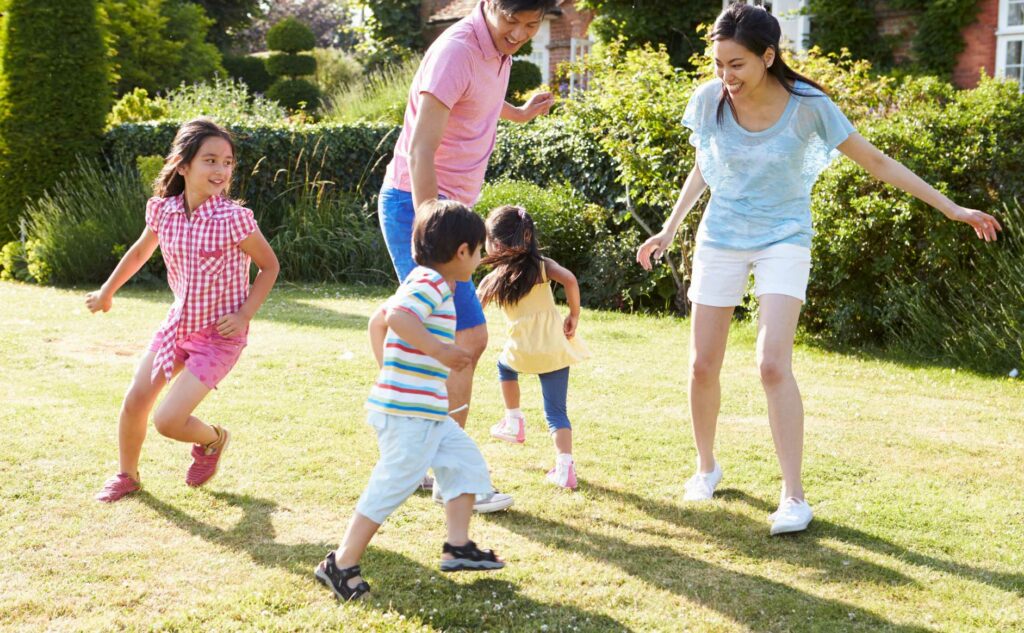 The course will meet on the following dates, with music, movement and games surrounding a central theme:
August 24
Playing on the Earth and Reaching for the Stars
September 28
Melodies in Meadows, Gardens, and Orchards
October 19
Meeting Creatures Large and Small
November 30
Whatever the Weather Sing and Dance
Anna Rainville has lifted spirits with singing games and group harmony for decades. A Waldorf educator since 1978, Anna travels widely as a mentor and teacher. She has experience as a class teacher at the Lexington Waldorf School and the Waldorf School of the Peninsula and as a public school kindergarten teacher in the Santa Cruz Mountains where she received an award from the California Kindergarten Association for outstanding work in early childhood education. Currently, she facilitates teacher renewal and integrated arts curriculum development in schools and universities nationally and internationally including the Philippines, Estonia, the West Bank, Ireland, and India.
Anna takes particular pleasure in supporting a healthy connection between child and nature and has received grants to develop outdoor play and nature programs in early childhood centers in low-income communities. With her mother, Betty Peck, she has co-founded and directed the popular Kindergarten Forum in their magical garden for 27 years in Saratoga, California. Anna's passion for supporting the creative spirit in teachers was honed as a founding instructor at Rudolf Steiner College's Public School Institute for 25 years. Special interest in learning through movement and sensory integration led her to complete remedial training.
Price per class $39; groups of five or more $29 per person
Refund Policy: Fees will be refunded in full up to 7 days prior to the start of the course, and at 50% if student cancels enrollment less than a week in advance. Fees are nonrefundable after the start of the course.
Also View all Our Other Courses
Welcome to LifeWays!
Online, view any time for free!
Brain Science and your Child's Journey Toward the Self
Online, Starts September 20, 2023
Inspired Homemaking with Rahima Baldwin Dancy
Online, starts October 4, 2023
Circle of Hands Year 2
Online, Next session October 15, 2023
Working with the Four Temperaments
Online, Starts October 18, 2023
Opening the Gate with Anna Rainville
Online, next session October 19, 2023
Circle of Hands
Online, Next Session Starts October 29, 2023
Celebrando: Entendiendo, Creando y Viviendo las fiestas con intención
En linea, a partir del 1 de noviembre, 2023
LifeWays Early Childhood Fundamentals Course
Starting August, 2024 in several locations!
Creating Home Away from Home: A Course for Home Childcare Providers
Online - Start Any Time!
Creating Your Family Culture -- An Elemental Approach
Online - Start any time!
Healthy Home Rhythms
Online - Start any time!
Living Arts Through the Seasons ~ Archived
Online Archive of past seasons
Subscribe to Living Arts Weekly Blog Posts by Email