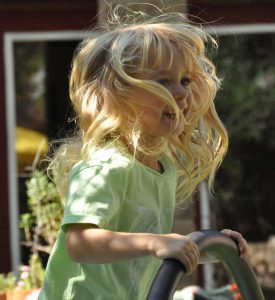 Back by popular demand: online course for early childhood teachers, childcare providers and nannies! A Powerful Tool for seeing and understanding the children in our care!
April 15 – April 29, 2020
Register now and receive the book, Observing Young Children, A Tool for Meaningful Assessment and the Recordkeeping PDF file!
In this two-week intensive course, caregivers and teachers of children ages 0-5 will explore how and why to observe the children in your care. You will learn various ways to observe and record your observations, with plenty of practice and online support. While doing so, you'll celebrate the individuality of each child while gaining an understanding of archetypal childhood development.
You'll learn how to use your observations to become better prepared to meet the needs of the child. This course approaches the child's unique arc of development as a spectrum of growth and not a threshold for success. "Who are you?" we will ask, and our collective observations and online discussions will enable us to attune to the child's answer.
– You will receive new learning materials on the first and second Wednesday of the course.
– Throughout each of the two weeks you will practice recording observations, discuss your learning with your online classmates, be guided by your instructors and reflect on your observations.
– You will learn how to make the most of this simple and versatile tool in your everyday work with children.
– Participate in the class discussion on your own time. This is an intensive course; students who complete all the learning activities and discussion questions by May 2, 2020 will receive a certificate for 10 continuing education hours. Students wishing to earn a certificate must observe a child ages 0-6 during the two and a half weeks of the online course.
Course instructors: Mary O'Connell and Cynthia Aldinger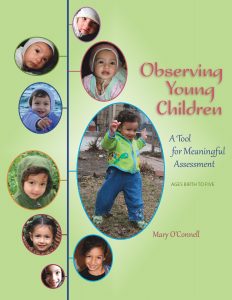 Added bonus: Tuition includes Mary O'Connell's compelling new book Observing Young Children (shipped upon registration to U.S. students; international students will receive a PDF file of the book) and Recordkeeping PDF file (shared in the course).
Group discount! Register five people or more and save $40 per person! (Tuition is $80 per person for groups of five or more students on one registration. Books will be shipped to one address.)
Questions? Email Mary.
Register online below and pay by credit card through Paypal. After we receive your registration and payment, you will be sent the link to the course.
Refund Policy: Fees will be refunded in full up to 7 days prior to the start of the course, and at 50% if student cancels enrollment less than a week in advance. Fees are nonrefundable after the start of the course.
Tuition: $120