Home as the Model; Life as the Curriculum 2.0
With LifeWays founder, Cynthia Aldinger
Four Weeks Beginning January 17, 2024
Educating and caring for children is a task that reaches beyond understanding the child's physical and intellectual needs. It requires us to think more broadly and deeply, taking into consideration their soul and spiritual development. It calls for us to consider ourselves as the environment from which they soak up the wisdom of the world as they grow. It inspires us to build a space in which they will thrive, and be prepared not only for intellectual learning but for all of life's endeavors.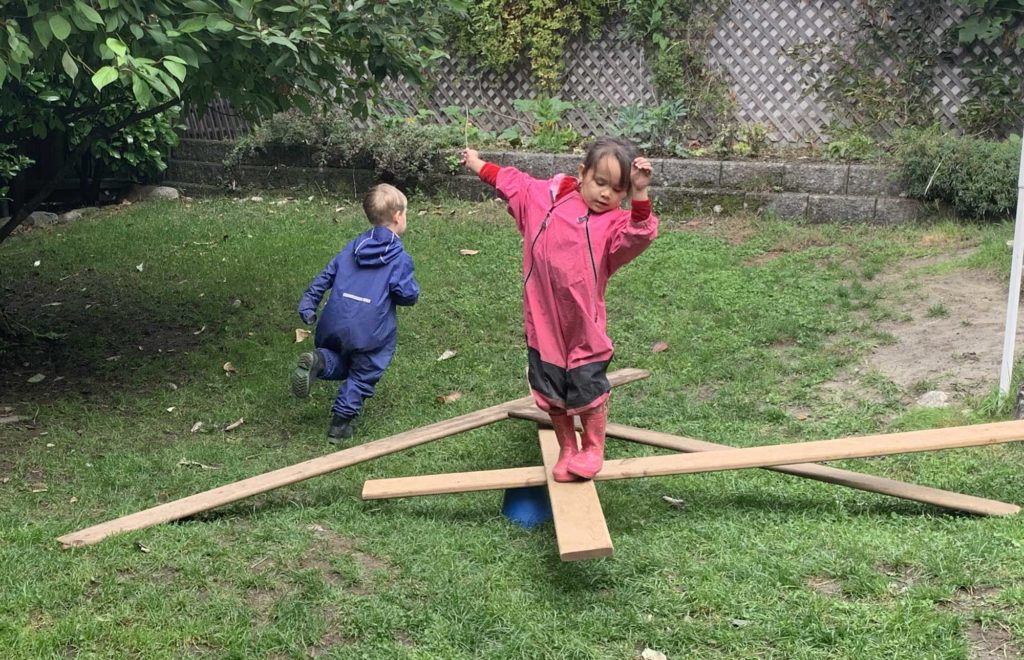 In this course you will discover a meaningful paradigm of care for young children in the modern world. Cynthia Aldinger will guide you in exploring the foundations of care for young children through the insights of Rudolf Steiner, founder of Waldorf Education, and how applying these insights on Life, the Child, the Adult and the Environment creates a form of care and education that is both relevant and critical to truly support the life of the child!
How Will this Course Work?
Home as the Model; Life as the Curriculum 2.0 is provided through Ruzuku online course platform. After payment, registration through Ruzuku is required in order to receive course notifications and reminders. This course does not include any live or in person sessions.
The mutli-media lessons in this guided course will be released each Wednesday, to be worked on at your own pace and at the times which work best for you. They include:
Video content including lectures with Cynthia Aldinger and Mary O'Connell

Quotes from Rudolf Steiner and related modern content written by veterans in the field of early childhood

Assigned reading from our book, Life is the Curriculum. A digital copy of the book is included for FREE with the course!

Suggested activities, practices and resources for applying this incredible content to your own home or program life.

Question prompts to inspire dialogue and critical discussion among course participants and with your course facilitator, Cynthia Aldinger.
** This course offers a certificate for 15 CE hours upon completion of requirements by February 16, 2024. 
Details of Course Content
Week One — Life as the Curriculum
Rudolf Steiner stated that "the activities for children in early childhood should be directly derived from life itself rather than being 'thought out' by the intellectualized culture of adults." In week one we will explore what are the activities derived from life itself, and how do we create practices based on those activities in today's technology driven world?
Week Two – Child as the Curriculum
The soul and spirit forces that work in the building up of the body until the seventh year were called by Dr. Steiner "formative forces." These forces, already present before birth, shape the physical body of the child and emerge later as faculties of thought and memory. During this week, we'll learn how to work with the formative forces in each phase of development during early childhood, and also how to honor the unique individuality of each child standing before us.
Week Three – Adult as the Curriculum
"For the small child before the change of teeth, the most important thing in education is the teacher's own being," wrote Dr. Steiner. It is easy to feel daunted by the weight of the realization that young children copy everything we adults do in their presence. This week, we will learn how to lovingly support the children's developing movement, speech and thought through our own actions and self-development in these areas.
Week Four – Environment as the Curriculum
Dr. Steiner wrote, "The joy of children in and with their environment must therefore be counted among the forces that build and shape the physical organs." As we look at early childhood classrooms and programs today, we can ask ourselves, "Do these environments help children experience joy?" This week we will explore how to create environments that meet the authentic developmental needs of the wide spectrum of children we serve.
Cynthia Aldinger founded LifeWays North America in 2001.  Author of the book Life is the Curriculum and co-author of the book Home Away From Home: LifeWays Care of Children and Families, Cynthia has lectured and presented internationally and is pedagogical director for trainings and seminars across the United States.  She served fourteen years on the board of the Waldorf Early Childhood Association of North America.  A former Waldorf Kindergarten teacher, Cynthia received her Waldorf teaching certificate at Emerson College in Sussex, England.  A mother and grandmother, Cynthia's passion is the preservation of the playful spirit of childhood and helping to create home-like environments that provide the comfort, security and activities found in a healthy home.
$140 each or $110 for groups of five or more.
**Paying for the course is just the first step. After purchasing, you will see a "Thank You" page that will give you a link to register in Ruzuku for the course. This step must be completed in order to begin receiving notifications and engaging in lessons.
Refund Policy: Fees will be refunded in full up to 7 days prior to the start of the course, and at 50% if student cancels enrollment less than a week in advance. Fees are nonrefundable after the start of the course.
Also View all Our Other Courses
Welcome to LifeWays!
Online, view any time for free!
Opening the Gate with Anna Rainville
Online, next session November 30, 2023
Circle of Hands Year 2
Online, Next session December 10, 2023
Circle of Hands
Online, Next Session Starts December 17, 2023
Home as the Model; Life as the Curriculum 2.0
Online, Starts January 17, 2024
Care Begins with Me - An Online Workshop for Women
Online, Sunday, January 21, 2024
LifeWays Early Childhood Fundamentals Course
Starting August, 2024 in several locations!
Creating Home Away from Home: A Course for Home Childcare Providers
Online - Start Any Time!
Creating Your Family Culture -- An Elemental Approach
Online - Start any time!
Healthy Home Rhythms
Online - Start any time!
Living Arts Through the Seasons ~ Archived
Online Archive of past seasons