An online course for childcare providers, early childhood teachers and parents with Cynthia Aldinger and Mary O'Connell
Starting September 16, 2020
Early childhood educators can earn a certificate for 15 continuing education hours by completing this course!
We know that the strength of a building lies in its foundation. With high-rise buildings touching the sky these days, it has become all the more important to have powerful foundations. When we expect great things from a building, we know we have to lay the groundwork that keeps the building standing strong against the forces of nature.
Equally important is the foundation built for the child in early childhood development. We must ensure a strong foundation is created for all later learning to stand upon. If the foundation is not strong, the child may encounter difficulties in grade school, high school, or beyond. Scientist and philosopher Rudolf Steiner identified a framework of 12 senses that educators and parents can work with to support children's development. The first four of these are called the Foundational Senses, and by supporting the healthy development of these senses in the early years from birth to age seven, we can help our young children build a strong foundation for life.
So much has been written and discussed about therapeutic approaches to caring for children in today's modern world that presents unique challenges for our youngest children. A curriculum that is built around supporting the Foundational Senses is a therapeutic education, and our children are in great need of this curriculum!
Each Wednesday, a new lesson will open with a variety of learning activities. .
Week One is an introduction to the Twelve Senses and the Four Foundational Senses
Week Two focuses on the sense of Touch
Week Three explores the sense of Life
Week Four will get us talking about the sense of Self-Movement
And Week Five will examine the sense of Balance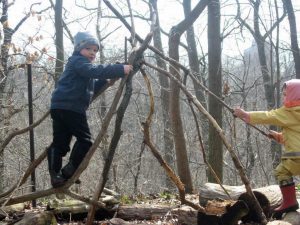 Each multimedia lesson is filled with practical care suggestions for parents and childcare providers or teachers and includes:
Inspiring written material with plenty of photos
Lively videos
Links to further reading and resources
A weekly written discussion forum with your instructors and fellow students
Learn on your own time and at your own pace. Lessons are sent each Wednesday and then are always accessible for ongoing reference. Childcare providers and early childhood teachers needing continuing education will earn a certificate for 15 hours through their active participation in and completion of the course by October 24, 2020.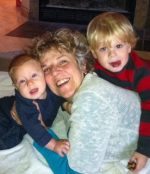 Cynthia Aldinger founded LifeWays North America in 2001. Author of the book Life is the Curriculum and co-author of the book Home Away From Home: LifeWays Care of Children and Families, Cynthia has lectured and presented internationally and is pedagogical director for trainings and seminars across the United States. She served fourteen years on the board of the Waldorf Early Childhood Association of North America. A former Waldorf Kindergarten teacher, Cynthia received her Waldorf teaching certificate at Emerson College in Sussex, England. A mother and grandmother, Cynthia's passion is the preservation of the playful spirit of childhood and helping to create home-like environments that provide the comfort, security and activities found in a healthy home.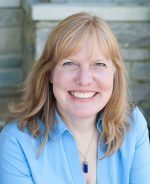 When her own children were young, Mary O'Connell had a LifeWays home program with such a long waiting list that she decided a LifeWays center was necessary.  In 2002, she opened LifeWays Early Childhood Center in Milwaukee where she served as director for 13 years. Mary has a business degree from University of Wisconsin-Madison and was a student in the very first LifeWays training. She is a lead teacher and Training Coordinator for LifeWays North America and serves as Board President, and in 2010 co-authored Home Away From Home: LifeWays Care of Children and Families with Cynthia Aldinger.
Refund Policy: Fees will be refunded in full up to 7 days prior to the start of the course, and at 50% student cancels enrollment less than a week in advance. Fees are nonrefundable after the start of the course.
Tuition $150
Register online below. After we receive your payment, you will be sent to a page with the link to the course.