LifeWays North America provides Early Childhood Certification programs for caregivers, parents and parent educators. LifeWays offers an innovative relationship-based vision for childcare, both by parents in the home and by childcare providers in home- and center-based programs, for children from birth to 6 years.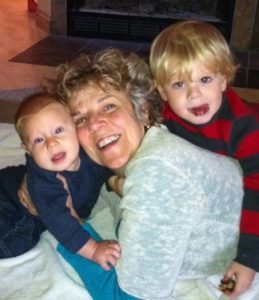 LifeWays Online Courses offer a variety of topics for parents and professionals to deepen home life or to transform your work with children as a childcare provider or early childhood teacher. Continuing education units are available for professionals on the courses on introducing LifeWays principles and practices into your classroom or in-home program. Some courses are available to start any time, while others have set dates to include live input from our internationally-known instructors.
One of the hallmarks of LifeWays® Child Care is the family-style approach that is relationship-based and uses home as the model and life as the curriculum. See our Ten Basic Principles and Basic Practices.
LifeWays practices are inspired by the insights of Rudolf Steiner and the experience of Waldorf education and are supported by contemporary early childhood research as well as common sense and the wisdom of many generations of parents. See our Suggested Reading list.
LifeWays Consultants have worked with free-standing early childhood centers, as well as Waldorf and other schools planning early life centers. Sites have included Fair Oaks, CA; Kimberton, PA; Vancouver, BC; Kings Hill, US Virgin Islands; and Atlanta, GA. To bring a LifeWays Consultant to your center, school, home or professional organization, please Click Here.