Colorado, April 2022 - February 2023
LifeWays® Early Childhood Certificate Program
$225.00 discount if enrolled by March 15, 2022!
Location
: Boulder, Colorado
Director
: Kerry Francis, Student Services
Phone
:
Email
:
KerryF@LifeWaysNorthAmerica.org
Training is 24 days on the following Dates:
April 18 to 23, 2022
August 1 to 6, 2022
October 10-15, 2022
February 20-25, 2023
Location: North Boulder, Colorado
There will also be four days (28 hours) of online content in the Boulder training, and this will be offered throughout the training year.
The in-person training is held in Boulder, Colorado, a scenic university town with many cultural and outdoor activities.  Located at the base of the Flat Irons, 5430 feet above sea level, Boulder is known for its blue skies and sunny weather, even in the midst of winter snow.  It is surrounded by open space and hiking trails and is 45 minutes from Rocky Mountain National Park and Eldora ski area.
Boulder offers many attractions, including the famous "Pearl Street Mall," a pedestrian area forming the vibrant heart of downtown with numerous restaurants, art galleries, boutiques and street entertainment (musicians, jugglers, magicians—even a contortion artist). In addition to enjoying the playscapes and other children's activities on the outdoor mall, families who accompany students will find plenty of parks to visit, including Chautauqua Park, which has the oldest Chautauqua auditorium west of the Mississippi and is still a venue for concerts in the summer. An excellent children's museum is located in nearby Longmont, and the Butterfly Pavilion in Broomfield makes a lovely day's outing with children.
Boulder has had Waldorf schools for more than 25 years, and there are now more than half a dozen Waldorf schools and LifeWays home programs in the area, as well as a school for eurythmy training.  Faculty for the LifeWays training draws from master teachers in the area, including the Training Director, Suzanne Down, founder of Juniper Tree Puppets. Students should also make sure to visit the wonderful wool and yarn shops, Gypsy Wool and Spindles, Shuttles and Skeins.  It's a resource-full town in which to have the training!
Come to Colorado for your certification!
Enjoy spectacular scenery and family vacation opportunities while earning your certification.
Housing and Childcare: We do not provide housing or childcare but will provide applicants with contact information for local resources.
Meals: Snacks and daily organic hot lunches are included in tuition. Students provide their own breakfast and dinner.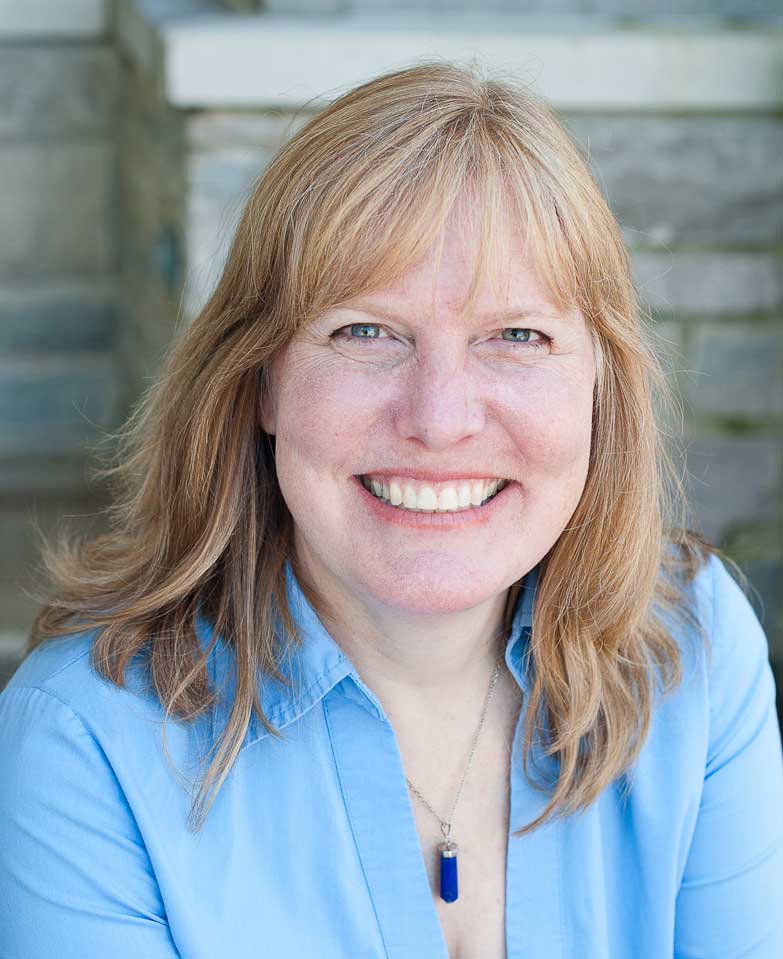 Mary O'Connell, Training Coordinator for LifeWays North America; co-author of Home Away from Home: LifeWays Care of Children and Families; founder of LifeWays Early Childhood Center in Milwaukee, WI
Faith Collins, founder of Joyful Toddlers, offering consulting and tele-classes; holds a Master's Degree in Early Childhood; was co-founder of Rainbow Bridge LifeWays Program in Boulder, CO
Laura Cassidy taught in the Early Childhood Department of Prairie Hill Waldorf School in Pewaukee, WI, for 22 years. She is a core faculty member of the Great Lakes Waldorf Institute for teacher training.
Kerry Francis completed the Lifeways training in 2016 in Boulder, and the Waldorf Early Childhood Teacher Training in 2017 through Sound Circle Center in Seattle. She worked at Boulder Waldorf Kindergarten for ten years, and spent five of those years as Lead Teacher in the toddler class.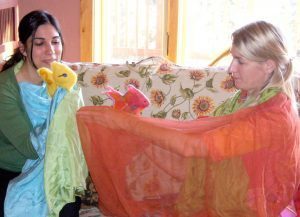 Learn the art of puppetry for small children.
Enhance your repertoire of skills for caring for young children with song and kinderharp, fiber arts, silk dyeing, basketry and more.
Your journey toward joy-filled and purpose-full living begins in April 2022, won't you join us in Colorado?
Contact the Student Services Director to learn about the application process.
Financial Aid is Available
We have funds available for students with financial need.  To apply, students should first apply to the training and then fill out the
Financial Assistance Form
on the website.
Also View all Our Other Courses
Fortify Your Life Forces with Spacial Dynamics®
Online, Next Session Starts December 11, 2021
Brain Science and your Child's Journey Toward the Self
Online, Next Session Starts Deember 15th, 2021
Home as the Model; Life as the Curriculum 2.0
Online, January 5, 2022
Nourishing the Senses: The Foundations for Healthy Child Development
Online, January 12, 2022
Learning to Observe Children
Online, Starts February 9, 2022
Learning in Nature: Establishing Outdoor Care and Education
Online, Starts March 2, 2022
Building a Strong Foundation: Care of the Young Child's Senses
Online, April 6 – May 14, 2022
LifeWays Early Childhood Fundamentals Course
August 2022
The Living Arts - Cornerstones of Care
Online, September 14 – October 15, 2022
Learning in Nature 2: The Mystery and Wonder of Exploring Nature with Children
Online, October 26 - November 12, 2022
Creating Home Away from Home: A Course for Home Childcare Providers
Online - Start Any Time!
Creating Your Family Culture -- An Elemental Approach
Online - Start any time!
Healthy Home Rhythms
Online - Start any time!
Living Arts Through the Seasons ~ Archived
Online Archive of past seasons