Cynthia Aldinger, Vice President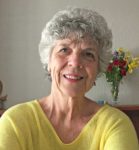 Cynthia founded LifeWays North America in 2001.  Author of the book Life is the Curriculum and co-author of the book Home Away From Home: LifeWays Care of Children and Families, Cynthia has lectured and presented internationally and is pedagogical director for trainings and seminars across the United States.  She served fourteen years on the board of the Waldorf Early Childhood Association of North America.  A former Waldorf Kindergarten teacher, Cynthia received her Waldorf teaching certificate at Emerson College in Sussex, England.  A mother and grandmother, Cynthia's passion is the preservation of the playful spirit of childhood and helping to create home-like environments that provide the comfort, security and activities found in a healthy home.
Marianne Alsop, Secretary
Marianne is the Director of the California Coast LifeWays Early Childhood Training. She has been involved in Waldorf education for over 40 years as a mother, early childhood teacher and facilitator of Waldorf parenting groups. She holds a B.A. in English and attended Emerson College in England, a center for Waldorf teacher training.  Much of Marianne's focus and interest has been on all things early childhood. She was a co-founder of The Ark (Fair Oaks, CA) in 1977, one of the first Waldorf toy stores in North America. The growing interest in Waldorf education in this country led her to become the first Managing Editor of Renewal, A Journal for Waldorf Education. For 15 years Marianne developed and led parent support groups in the Sacramento, CA area and for 8 years she taught in the San Francisco Waldorf School Parenting program. She is also the Administrator of the Online Waldorf Library www.waldorflibrary.org , a website for Waldorf educational resources.  She and her husband, Dave, have two Waldorf educated adult children and three adorable grandchildren.
Rosario Villasana, Student Services Director and LifeWays en Español

Rosario Villasana, M.A., Department Chair at City College of San Francisco, Lifeways Instructor, and Early Childhood Consultant. Rosario directs the LifeWays en Español caregiver training program focusing on development of curriculum materials in Spanish, community programs and mentoring teachers. She has conducted training and staff development in Rudolf Steiner based education in China and Mexico as well as throughout the United States. Rosario is the happy mother of two Waldorf graduates; a son, Eduardo and daughter, Lucia.
A frequent presenter at professional conferences, notably NAEYC (National Association for the Education of Young Children), the World Forum and the AERA (American Educational Research Association) as well as universities and colleges in the US, she has travelled internationally presenting in China, Greece, Mexico and Russia. Her primary focus is the Birth to 7 year old child and focus areas include; the Program for Infant/Toddler Caregivers, Rudolf Steiner Pedagogy, The Impact of Media on the Young Child, Environments for Children, Dance and Movement Education, Sensory Integration and Brain Development, and Resource Development for Spanish Trainers.
Acacia Moore, Director of Online Courses and Blog Coordinator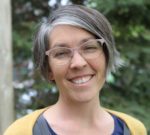 Acacia Moore is the Director of Online Courses and Blog Coordinator for LifeWays. She has been devoted to the mission of LifeWays for many years as an educator and mother of three sons. Alongside her role with LifeWays, she is a co-founder and faculty member at the City of Fountains School, established 2011 as Kansas City's first school inspired by Waldorf education. She completed her LifeWays Early Childhood Certificate training in 2016 while working for Rose Rock School in Norman, Oklahoma, where she was a lead kindergarten teacher and the faculty-in-residence. She was also an instructor and mentor for the class of 2018 LifeWays certificate training in Oklahoma.
Acacia is passionate about partnering with families and educators to build support systems for children that honor their natural, individual development as spiritual human beings. She is energized by envisioning and collaborating in new initiatives, especially those striving to protect the integrity of childhood. Her most recent self-educational endeavor has been studying curative education under the mentorship and training of the Mulberry Center for Curative Education.
Christine Margetic, Lead Teacher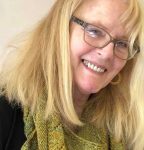 Christine Hoffman Margetic, M.A. is a long time Waldorf Early Childhood teacher who currently teaches in the LifeWays San Francisco Bay Area Early Childhood Training. She is a certified Simplicity Parenting and Simplicity Parenting Discipline Coach. In addition to working in early childhood, Christine was also the Social Inclusion Coordinator at Marin Waldorf School for 7 years working with elementary school children, their teachers and parents.
Faith Collins, Lead Teacher
With over a dozen years of working with children, Faith Collins has been an early childhood teacher, co-director of the Rainbow Bridge LifeWays Program, and taught adult classes for parents and daycare providers in the US, England and online. In 2013 she was a keynote speaker at the first LifeWays conference, "Creating a Joyful Life with Children."  She founded her organization, Joyful Toddlers, in 2010 and since then over 200 people have taken her popular six-week tele-class, Joyful Days with Toddlers & Preschoolers.
Faith received an MA with Distinction in Early Childhood Studies from Roehampton University, doing original research for her dissertation on toddlers' involvement in adults' household tasks.  She lives in Denver with her husband and daughter.  You can learn more about her work at www.joyfultoddlers.com.
Jerilyn Burke, Fundamentals Course, Upper Black Eddy, PA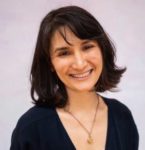 Jerilyn Cole Burke is an Early Childhood teacher at River Valley Waldorf School with certifications from LifeWays, Hand in Hand Parenting, and The Rudolf Steiner Centre Toronto, as well as completing the Community Supported Postpartum facilitator's course. She holds a B.A. in Interdisciplinary Humanities, focusing on Music, Art History, and Communication Arts. She is an avid traveler and has worked with children and families from all over the world. She was an instructor for the LifeWays Fundamentals Course at Kimberton Waldorf School, a guest lecturer for River Valley's Virtual Lecture Series, and was a group facilitator and co-presenter for The Anthroposophical Society in America's Applied Anthroposophy course. Her writing has been published in outlets such as Being Human, Whole Family Rhythms, Kindling, and the LifeWays newsletter. She loves that LifeWays emphasizes working with ideas in a living way rather than simply learning them. She lives with her three children and husband along the Delaware River in Eastern Pennsylvania.
Kerry Francis
Before she discovered Waldorf education, Kerry Francis was a teacher of young children in a variety of settings, including a Reggio Emilia-inspired preschool and a shelter for street children in Tanzania. She completed the Lifeways training in 2016 in Boulder, and the Waldorf Early Childhood Teacher Training in 2017 through Sound Circle Center in Seattle. She worked at Boulder Waldorf Kindergarten for ten years, and spent five of those years as Lead Teacher in the toddler class. Prior to this, Kerry received her B.S. in Biology from University of Puget Sound, and her M.A. in Transpersonal Counseling Psychology from Naropa University. She had a private psychotherapy practice before focusing more on caring for young children as well as opening a doula practice. Kerry has completed post-graduate trainings on attachment, embryology, child development, and early childhood education. In 2015, Kerry and her husband founded a nonprofit whose first project is a biodynamic educational farm called Dharma's Garden.
Kyle Schaller, Student Services, Jacksonville Beach, FL
Kyle lives in Atlantic Beach, Florida where she is a stay at home mother of two young children (Elijah, 6 and Liza,3). Kyle was first introduced to LifeWays by the Playgarden by the Sea in Jacksonville Beach, Florida in 2014. From her first visit to that cozy beach cottage, Kyle knew she had found something special and set out to learn as much as she could about LifeWays and Waldorf education. She enjoys hiking, biking, cooking and spending time at the beach with her family. Kyle's previous experience includes working with the Florida House of Representatives.
Tiffany Manoukian, Student Services Utah
Tiffany completed her LifeWays Early Childhood Certificate in Phoenix, AZ in March 2018 while serving as both the Administrative Assistant and cook. She also has a degree in business finance, and has completed the Mothering Arts postpartum training and a number of other early childhood trainings.
She has had a lifelong dream to work with young children. She discovered Waldorf Education shortly after her first child was born. She started a home school group that began by celebrating festivals, has had an in-home program and later taught in the kindergarten at Desert Marigold Waldorf. She then went on to establish a 70 family Parent & Child program at Tucson Waldorf School and currently she is supporting Waldorf Homeschool families though Seasons of Seven and is a lead teacher at a cottage school. She is fulfilling her dream to bring the life-changing LifeWays training to her community.