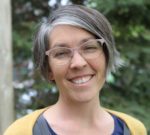 Acacia has been devoted to the mission of LifeWays for many years as an educator and mother of three sons. Alongside her role with LifeWays, she is a co-founder and faculty member at the City of Fountains School, established 2011 as Kansas City's first school inspired by Waldorf education. She completed her LifeWays Early Childhood Certificate training in 2016 while working for Rose Rock School in Norman Oklahoma, where she was a lead kindergarten teacher and the faculty-in-residence. She was also an instructor and mentor for the class of 2018 LifeWays certificate training in Oklahoma.
Acacia is passionate about partnering with families and educators to build support systems for children that honor their natural, individual development as spiritual human beings. She is energized by envisioning and collaborating in new initiatives, especially those striving to protect the integrity of childhood. Her most recent self-educational endeavor has been studying curative education under the mentorship and training of the Mulberry Center for Curative Education.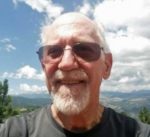 Agaf's first career was in IT as a programmer and systems analyst, principally for financial applications. This experience has served him well as LifeWay's Treasurer and as Webmaster for the LifeWays website. Switching careers, he taught for many years at the Rudolf Steiner School of Ann Arbor, MI. He went on to serve as Administrative Coordinator for the Association of Waldorf Schools, and after moving to Boulder, CO he served as Administrative Director, first at Shepherd Valley (now Boulder Valley) Waldorf School and then at Shining Mountain Waldorf School. Following his retirement from Shining Mountain, Agaf spent several summers with high school students as a wilderness guide. He found it extremely rewarding to combine outdoor experience with self-reflection, service and leadership training. Agaf's chief ambition is to learn what it means to be an adult, while there's still time!
Emily is the person behind the computer for LifeWay's social media pages. She completed her LifeWays training in 2016 and loved her time with LifeWays so much that she jumped at the opportunity to return as the cook for the subsequent Wisconsin trainings! She has also taught Practical Arts for Fundamentals Retreats and is the Student Services Coordinator for Wisconsin Certification Trainings. She was the Lead Playgroup teacher at a Wisconsin Waldorf school for a few years until the birth of her fourth baby and teaches alongside Mary O'Connell at Paradise Farm in West Bend, Wi. Emily is the mother to five children and has many pets. She also loves sewing, baking sourdough bread, gardening and hiking.
Jenna Broehm is the Administrator for LifeWays North America. She discovered Waldorf education while living abroad, and became deeply inspired by Steiner's work. Jenna finds joy in her administrative tasks, and is a life-long learner who is dedicated to LifeWays' mission. Being a proud mother of a toddler, she is able to put into practice many of LifeWays concepts. She is passionate about nature and education, and enjoys spending time with family, gardening, cooking wholesome foods, and exploring the outdoors.
Jerilyn Cole Burke is an avid traveler and has worked with children and families from all over the world. In addition to her LifeWays training, Jerilyn holds certification from Hand in Hand Parenting, Community Supported Postpartum, and received her Waldorf teacher training at the The Rudolf Steiner Centre Toronto. She earned a B.A. in Interdisciplinary Humanities - focusing on Art History, Communication Arts, and Music. She has been a guest lecturer for River Valley Waldorf School's Virtual Lecture series and was a group facilitator and co-presenter for The Anthroposophical Society in America's Applied Anthroposophy course. Her writing has been published in outlets such as Being Human, Whole Family Rhythms, Kindling, and the LifeWays newsletter. Jerilyn enjoys finding the golden threads between anthroposophy and other spiritual paths - past and present. She lives with her dear husband and three children near the Delaware River in Eastern Pennsylvania.
Michael has been involved in Waldorf education for over 40 years as a parent, grandparent, helping to found a K-8 school, and supporting the founding of LifeWays North America.  He also has a background in biodynamic agriculture and holds an M.S. in Microbiology.  Michael enjoys spending time with his grandchildren and children and learning new skills, like playing simple tunes on the recorder. 
Shanah began her journey with LifeWays as a student in the 2007 training certification in Milwaukee. Since that inaugural moment, she has been continually inspired and motivated by the love-filled early childhood pedagogy and the spiritual perspective on human development.
Shanah is an administrator and lead teacher at Rose Rock School in Norman, Oklahoma—a LifeWays Representative Program and grade school. She is a mother, a daughter, and a fierce protector of childhood, natural spaces, and simplicity. Shanah loves outdoor adventures, exploring new landscapes, meeting authentic people, and reveling in the triumphs of childhood—which miraculously segue seamlessly into the triumphs of adulthood.