A hands-on, spirit-lifting workshop on The Living Arts: social, creative, domestic & nurturing
February 24, 2018 8am–4:30pm
Milwaukee Friends Meetinghouse, 3224 N Gordon Place, Milwaukee, WI 53212
For more information please contact: Dorothy Kulke, phone: 414-334-1407
Presentations, Discussion Groups and Fun, Engaging Activities to include:
Photo essay on The Living Arts
Music and games
Practical life – Bringing meaning and joy to the mundane
Nurturing care – Simple ways to soothe and care for children
and ourselves
Creative activity – Creating a simple seasonal craft project
Social exchange –Q&A on the day's activities
About our Presenter: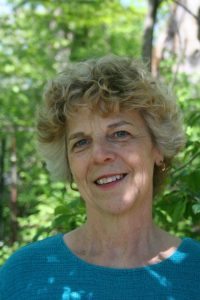 Cynthia Aldinger is Founder and Executive Director of LifeWays North America. Author of the book Life Is the Curriculum and co-author of the book Home Away From Home: LifeWays Care of Children and Families, Cynthia has lectured and presented internationally and is pedagogical director for trainings and seminars across the United States. A mother and grandmother, Cynthia's passion is the preservation of the playful spirit of childhood and helping to create home-like environments for childcare that provide the comfort, security and activities found in a healthy home.
Parents, caregivers, grandparents, teachers: Reclaim your joy!
$75 includes lunch and snacks – Apply below!
SPECIAL DISCOUNTS AVAILABLE
Bring your partner or a friend! If you sign up two participants, you can register both for $100. (a $50 discount)
LifeWays students who are fully enrolled for the upcoming LifeWays training may attend for $20 (the cost of your food and supplies.) "Fully enrolled" means that you have applied, been accepted and have paid your down payment for the training. It does NOT include people who have simply paid their application fee.
If you qualify for one of the above discounts, please override the default amount below and add a comment to indicate why you qualify.