A hands-on, spirit-lifting workshop on The Living Arts: social, creative, domestic & nurturing
Tucson Waldorf School 3605 E River Rd Tucson, AZ 85718
Friday Nov 2nd, 6-8 p.m.
Saturday, Nov 3rd, 9 a.m. to 4 p.m.
Friday evening is FREE, Saturday workshop: $40.00
Register by calling (520) 358-5380 or emailing Tiffany.Manoukian@tucsonwaldorf.org
Presentations, Discussion Groups and Fun, Engaging Activities to include:
Photo essay on The Living Arts
Music and games
Practical life – Bringing meaning and joy to the mundane
Nurturing care – Simple ways to soothe and care for children
and ourselves
Creative activity – Creating a simple seasonal craft project
Social exchange –Q&A on the day's activities
About our Presenter: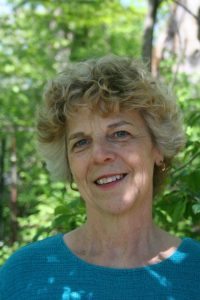 Cynthia Aldinger is Founder and Executive Director of LifeWays North America. Author of the book Life Is the Curriculum and co-author of the book Home Away From Home: LifeWays Care of Children and Families, Cynthia has lectured and presented internationally and is pedagogical director for trainings and seminars across the United States. A mother and grandmother, Cynthia's passion is the preservation of the playful spirit of childhood and helping to create home-like environments for childcare that provide the comfort, security and activities found in a healthy home.
Parents, caregivers, grandparents, teachers: Reclaim your joy!
Friday evening is FREE, Saturday workshop: $40.00
Workshop fee can apply toward future tuition in the LifeWays EC Certificate Training
Register by calling (520) 358-5380 or emailing Tiffany.Manoukian@tucsonwaldorf.org