How Storytelling and Puppetry Support This Profound Stage of Development
A Workshop for Teachers, Parents and Speech Therapists led by Suzanne Down
Saturday and Sunday, May 5th and 6th, 2018
9 am – 6 pm (Sat.); 9 – 12:30 pm (Sun.)
North Boulder, CO
Contact Kerry Francis for more information. Phone: 303-709-5174
Enchant your child – or the children in your care – by learning to make needle-felted puppets and ways to bring simple lap or table puppetry to the young child.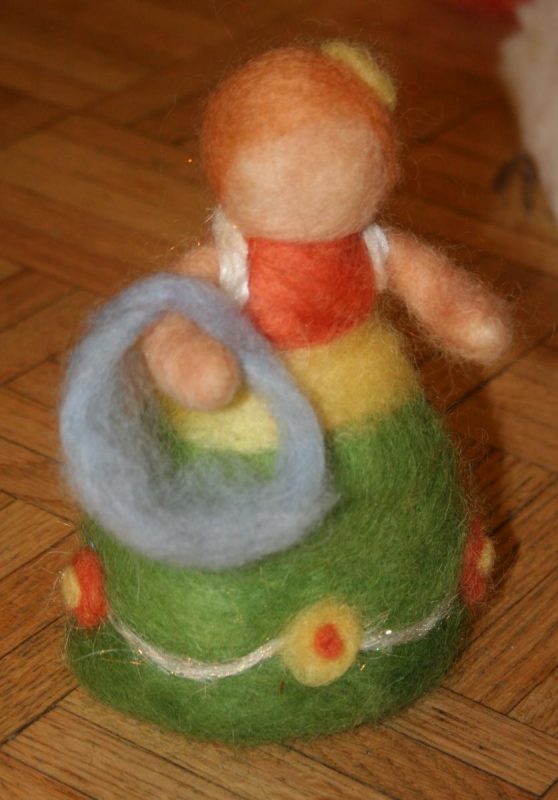 The development of speech and language is one of the greatest achievements of our lifetime. It begins with the first cry at birth, and grows in leaps and bounds throughout the first seven years. What lives in the mystery of speech mastery, and how can the therapeutic art of storytelling and puppetry be one of the best supports for our children's love and aptitude for language?
Join us as we explore the development of speech in the first years of life and focus on the wisdom of rhythm, alliteration, consonantal delight and joyful sounding of the nursery rhyme in storytelling and visual presentation.
Suzanne Down is  longtime Director of Juniper Tree School of Story and Puppetry Arts, based in Colorado.  She has been involved with the Waldorf early childhood movement for 30 years in different capacities – as a teacher of early childhood in Waldorf schools, owner of her own home preschool, speaker/presenter at international conferences, and as a therapeutic puppetry pioneer in the field of early childhood.
Everyone is welcome, beginners and experienced enthusiasts!
Cost for the entire workshop, including supplies, snacks and lunches: $225. $60 for LifeWays graduates; included in tuition for students in the Boulder LifeWays training.