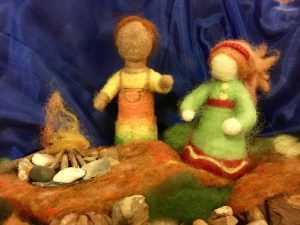 Saturday and Sunday, October 6 and 7, 2018 8:30 – 5:45 p.m both days
Rose Rock School and LifeWays Center, 1515 W. Main St, Norman, OK
Contact Shanah Ahmadi for more information. Phone: 405-412-3583
From an infant's first babbles and words to the exuberant conversation of four- and five-year-olds, what we give children through language strengthens their speaking and thinking, supports their sense of self, and nurtures our relationships with them. In this two day workshop, we will discover how the gift of speech emerges in the young child and the important role that storytelling plays in supporting this gift. We will look at the structures and functions of the physical organs of speech, learn the typical sequential development of speech, and how thinking unfolds upon a foundation of speech.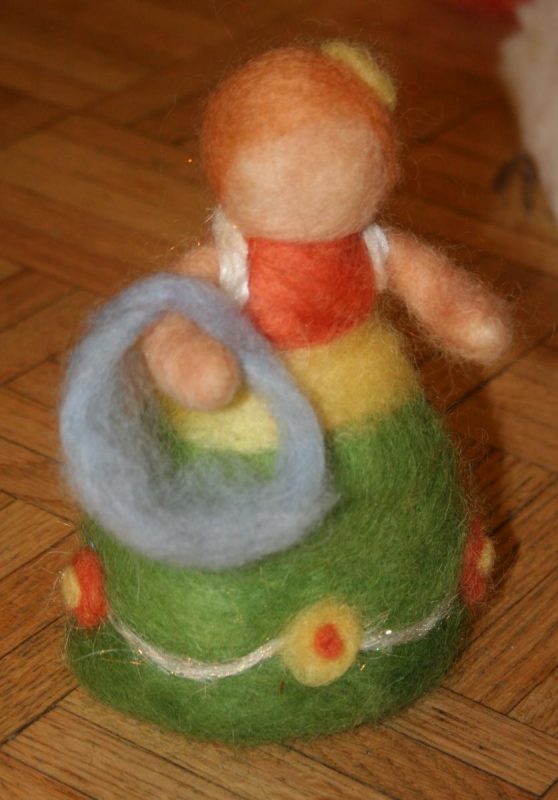 Come be immersed in stories and nursery rhymes to add to your own library. We will play games and sing songs to bring a fresh awareness to our speaking qualities, plus learn a few tricks for sharpening our articulation and enlivening our speech. We will experience different types of puppetry, and learn what qualities of storytelling can bring a vivid inner experience to the child.
Come spend an afternoon creating your own needle-felted standing puppets and bring them to life the next morning as we put our newly acquired skills to practice in small lap-plays. We will also try our hand at writing our own brief nature stories.
Cynthia Aldinger will share with us what story content is appropriate for each age, and demonstrate how different styles of storytelling support the growth and development of the young child. She will share with us helpful elements for establishing the storytelling mood that brings magic and mystery to this timeless craft.
Acacia Moore lives with her three sons and husband at the Rose Rock School in Norman, Oklahoma where she is a lead kindergarten teacher, parent educator and handwork artist. She has been a practicing storyteller and puppetry artist since she first became a mother 11 years ago. As a parent educator, she has a passion for understanding typical and atypical development of young children, and how to unite modern brain research with the pedagogy of LifeWays and Waldorf education to support healthy development of movement, speech and thinking. She has been a teacher and care provider for nearly 20 years. She graduated with a B.A. in Art Education in 2003 and a LifeWays Early Childhood Certification in 2016.
Cost for the entire workshop, including supplies, snacks and lunches: $225. $60 for LifeWays graduates; included in tuition for students in the Oklahoma LifeWays training.