Saturday, September 29, from 10am to 4pm at Marin Waldorf School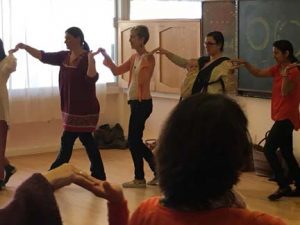 A day to celebrate your LifeWays journey! Singing, crafting and discussion groups will renew a sense of community and deepen your work. A morning conversation on "LifeWays as a Path in our Times" will be followed by breaking into discussion groups led by LifeWays alumni currently working with parents and young children. A delicious lunch will follow, during which we will have a craft market open to any graduates who would like to sell their beautiful handmade wares (tables need to be booked in advance, please contact Kate Hammond for full details). In the afternoon we will enjoy circle dances, craft nature prints on silk and make a small harvest wreath!
$25.00 per person includes lunch and supplies.