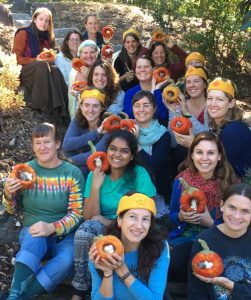 With Kerry Ingram and Kate Hammond
Saturday February 2 , 10 am to 2pm
Marin Waldorf School
Learn about the full-year LifeWays Seminar and how the rhythms of day, week and year together with the living arts create a nourishing, inspiring foundation for your home life and/or your home based program for children birth to age 5. Plenty of time for questions!
Kerry Ingram is a LifeWays graduate and teacher, a mom and a foster mom, and Director of Mothering Arts;
Kate Hammond is a mom of two boys, a long-time Waldorf Early Childhood teacher and LifeWays teacher. Kate is also trained in Spacial Dynamics.
Cost: $45 per person, includes lunch. Bring a friend and pay $50.00 for two!
If you enroll in the full year LifeWays Training $45.00 will be credited to your tuition!