Saturday, February 2, 2019
9 a.m. to 5 p.m.
Prairie Hill Waldorf School, Pewaukee, WI
In this hands-on course, you'll learn how to care for your family at home with natural home health care techniques, such as
wraps, poultices, massages, and inhalations for common childhood illnesses and fevers. Mark Kamsler will explain the importance of warmth, sleep and good nutrition for your growing child, the role that childhood illnesses play in your child's development and more – all with practical suggestions for everyday use.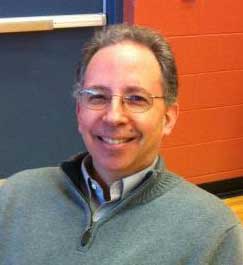 Mark Kamsler, MD is dually Board Certified in both pediatrics and anthroposophical medicine. He is co-founder along with Dr.'s Ross and Andrea Rentea of the True Botanica Company, maker of anthroposophical supplements and remedies, and the Lili Kolisko Institute, a non-profit organization dedicated to education, research and social activities related to anthroposophical health care. The three doctors are authors of a recent book about Childhood Illnesses and Immunizations.
For more information, please contact Dorothy Kulke, Student Services Director
$150  (snacks and lunch included)
Register online below.