-Cultivating Heart Wisdom in the Teacher
An amazing four-day course for early childhood teachers with Laurie Clark
June 26-29, 8:30 – 4:30
Kimberton Waldorf School, Kimberton, PA
To Enkindle the Soul of Another- A format for Child Observation and Contemplation
To enkindle warm interest for a child creates enthusiasm for their very existence. We will explore a format designed for Early Childhood teachers that deepens and enhances our capacities to understand the contemporary children in our care. We will gain a widened perspective of the child through reflecting on their movements, behaviors and their revealing drawings as well as other aspects that guide us to a
healing response.
Adventures in Circle time as Therapeutic Modality
Circle time with young children provides the teacher with a great opportunity for intervention using therapeutic measures. When the teacher chooses movements that enhance the child's sensory life, enlivening forces can help mature and integrate the nervous system and help the child feel more 'at home' in their body. We will practice circle adventures and discuss the various aspects of hygienic possibilities as well as explore the observations of movements we see the children do in our care.
Schedule of the day:
8:30 to 9 a.m. Gathering, morning verse, singing
9am to 10:30- To Enkindle the Soul of Another- A format for Child Observation and Contemplation
10:30-11:00- Snack and break
11:00 to 12:30- Adventures in Circle time as Therapeutic Modality
12:30-2:00 – Lunch and nature walk
2:00-3:00- Therapeutic eurythmy to support morning coursework
3:00-4:30- Handwork with Chinyelu Kunz
Laurie Clark has had the privilege of being a Waldorf Early Childhood teacher for 40 years. She incorporates her therapeutic training in all aspects of the classroom and is in constant research through observation and engagement with the children in her care. She is a teacher trainer, workshop presenter, mentor and Waldorf Early Childhood Association (WECAN) representative. She has co-authored the books, Movement Journeys and Circle Adventures with Nancy Blanning which focus on therapeutic movement for Early Childhood.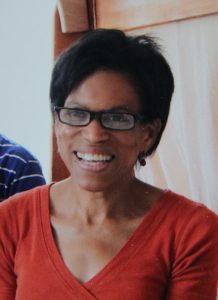 Chinyelu Kunz has been teaching in the Parent-Child and Pre-School program at Kimberton Waldorf School since 2005 and is lead teacher at Kimberton's Rosebud Garden, a LifeWays Representative Program. She has been involved in Waldorf education for nearly 22 years as a mother and early childhood teacher.  Chinyelu works with LifeWays North America to develop healthy early childhood programs at Kimberton Waldorf School, as well as training programs for caregivers, parents, and parent educators.
$495 includes snacks, lunches and all supplies. Register below and pay online, or contact Michael Aldinger to arrange Payment Plan.