LifeWays North America provides Early Childhood Certification programs for caregivers, parents and parent educators. LifeWays offers an innovative relationship-based vision for childcare, both by parents in the home and by childcare providers in home- and center-based programs, for children from birth to 6 years.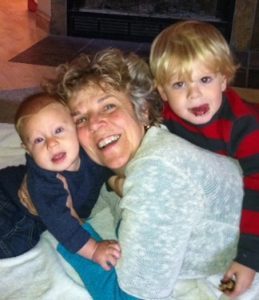 One of the hallmarks of LifeWays® Child Care is the family-style approach that is relationship-based and uses home as the model and life as the curriculum. See our Ten Basic Principles and Basic Practices.
LifeWayspractices are inspired by the insights of Rudolf Steiner and the experience of Waldorf education and are supported by contemporary early childhood research as well as common sense and the wisdom of many generations of parents. See our Suggested Reading list.
LifeWays Continuation Program offers graduates of the Certification Program the opportunity to deepen their understanding of the educational principles inspired by Rudolf Steiner in school settings. They will also strengthen their classroom skills through mentored teaching under an experienced teacher. The additional 240 in-class hours are based on the guidelines issued by the Waldorf Early Childhood Association of North America and the International Association of Steiner Waldorf Early Childhood Education.
LifeWays Consultants have worked with free-standing early childhood centers, as well as Waldorf and other schools planning early life centers. Sites have included Fair Oaks, CA; Kimberton, PA; Vancouver, BC; Kings Hill, US Virgin Islands; and Atlanta, GA. To bring a LifeWays Consultant to your center, school, home or professional organization, please Contact Us.