LifeWays® Early Childhood Certification
Location
: San Diego Area (Encinitas)
Director
: Liz Alvarado, Student Services Director
Phone
: 608-332-3540
Email
:
LizA@LifeWaysNorthAmerica.org
Dates: Meets for four 7-day sessions:
Oct. 21 (eve) – 28, 2016
Jan. 5-11, 2017
March 25-31, 2017
July 22-29, 2017
Location: Encinitas, California
Core Teaching Staff:

Rosario Villasana, M.A., Faculty at City College of San Francisco Mission Campus Child Development Center, Adjunct Professor at San Francisco State University and Early Childhood Consultant.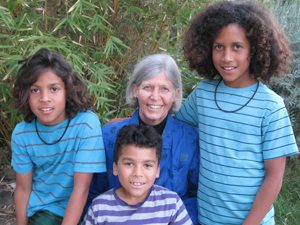 Patricia Rubano, longtime Waldorf educator and co-founder of the Waldorf School of San Diego and A Child's Garden of Thyme; she also co-directs the Biography and Social Art course with Signe Schaefer through Sunbridge College and teaches the week-long Introduction to Waldorf Early Childhood Education course there.
Trish McPhee, RN, MSN, Family Nurse Practitioner, Anthroposophical nurse and educator.
Guest Teachers: Joseph Rubano, Spacial Dynamics, and others.
Housing and Childcare: We offer various options for childcare and housing and will help applicants with resources and contact information. Housing cost is not included in tuition.
Meals: Snacks and daily organic hot lunches are included in tuition. Students provide their own breakfast and dinner
Join us in beautiful Southern California!
Southern California is famous for its climate and beaches. Make a family holiday of your training time!
Learn to create magical puppet shows for young children using silks, hand-made puppets and natural materials.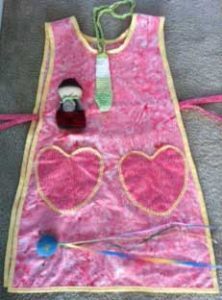 Create beautiful aprons for yourself and your children.
Colorful Origami hangings can be birthday gifts.