LifeWays

®

Early Childhood Certification 

Register by May 15, 2017 and save $225! Location

: Kimberton, PA

Director

: Chinyelu Kunz, Student Services

Phone

: 610-933-3635 X109

Email

:

ChinyeluK@LifeWaysNorthAmerica.org

Dates:
June 18 (eve.) – 24 & June 26 – July 1, 2017
October 7-14, 2017
March 24-31, 2018

Location:
Kimberton Waldorf School, 410 W Seven Stars Rd, Kimberton, PA 19442

Core Teaching Staff: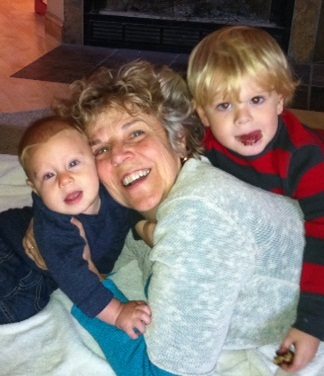 Cynthia Aldinger Founder and Executive Director of LifeWays North America; author of Life is the Curriculum and Home Away from Home: LifeWays Care of Children and Families
Susan Silverio, Founding teacher of Ashwood Waldorf School in Rockport, Maine, Director of Spindlewood Waldorf Kindergarten and LifeWays Center

Chinyelu Kunz, Lead teacher of  Rosebud Garden, a LifeWays Representative Program in Kimberton, as well as many other inspiring guest teachers.

The Pennsylvania LifeWays® Early Childhood Certification program has a wonderful staff of teachers with deep, rich roots in anthroposophy, child development, handwork, eurythmy, kinderlyre and music training.  Come and see what the Pennsylvania training has to offer!

Housing and Childcare: We do not provide housing or childcare but will provide applicants with contact information for local resources.

Meals: Snacks and daily organic hot lunches are included in tuition. Students provide their own breakfast and dinner.

For more information see our National Brochure.
Join us in Pennsylvania!
Pennsylvania LifeWays Early Childhood Training is held at Kimberton Waldorf School, the second-oldest Waldorf School in North America.  Located in semi-rural Chester County, Pennsylvania, the school is situated on 450 acres with woods, creeks and Seven Stars Farm, a Biodynamic CSA and producer of Seven Stars organic yogurt, available throughout the country.  The cows and farm land provide a very idyllic and nourishing setting for the school and for our training.  Students will also find Seven Stars Shop an excellent source for craft materials and Waldorf toys. In addition to the grounds, families can also enjoy the many "Pennsylvania Dutch" attractions in and around nearby Lancaster.
A typical schedule for our training:

Opening Night
5:30 p.m. – Registration
7:00 p.m. – Welcome and Introductions

Weekdays and Saturdays
Breakfast on your own
8:00 a.m. – Opening Activities (Music, Speech, Etc.) and Announcements
8:30 a.m. – 1st Morning Presentation
10:15 a.m. – Break
10:45 a.m.- 2nd Morning Presentation
12:15 p.m.- Lunch
1:15 p.m. – Clean-Up/Fresh air walk on your own
2:00 p.m. – Movement
3:10 p.m. – Music
4:15 p.m. – Handwork (snacks available)
5:45 p.m. – Close
Dinner on your own
7:15 p.m. – (Most evenings have no classes; Open Discussion/Artistic presentation on some evenings)