Ashley d'Ambrosi Masters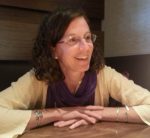 Ashley's life has revolved around working with children and their families.  After growing up in her mother's home care program, she obtained a degree in Art Education and taught in public schools.  During this time, she felt a strong pull towards early childhood education.  She went on to become a preschool teacher, Director of a large childcare center, student of Anthroposophy and Board member for two Waldorf school initiatives (in CO and NC).  Ashley worked at the Santa Fe Waldorf School, was the lead Waldorf early childhood teacher at Azalea Mountain School, led parent-tot classes and operated a home-based LifeWays summer playgroup.  Now homeschooling her two sons, Ashley continues to incorporate her LifeWays work into their daily lives.  She is thrilled to help bring the LifeWays training to western NC, a dream since she completed her training in 2010.  Ashley also enjoys traveling, gardening, hiking, handwork, and shooting slingshots with her husband and boys. In addition to serving on the Board, Ashley works as Student Services Director of the LifeWays Trainings in Asheville, North Carolina.
Cynthia Aldinger, Executive Director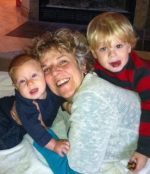 Cynthia founded LifeWays North America in 2001.  Author of the book Life is the Curriculum and co-author of the book Home Away From Home: LifeWays Care of Children and Families, Cynthia has lectured and presented internationally and is pedagogical director for trainings and seminars across the United States.  She served fourteen years on the board of the Waldorf Early Childhood Association of North America.  A former Waldorf Kindergarten teacher, Cynthia received her Waldorf teaching certificate at Emerson College in Sussex, England.  A mother and grandmother, Cynthia's passion is the preservation of the playful spirit of childhood and helping to create home-like environments that provide the comfort, security and activities found in a healthy home.
Marianne Alsop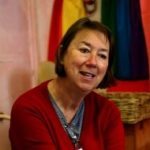 Marianne is the Director of the California Coast LifeWays Early Childhood Training. She has been involved in Waldorf education for over 40 years as a mother, early childhood teacher and facilitator of Waldorf parenting groups. She holds a B.A. in English and attended Emerson College in England, a center for Waldorf teacher training.  Much of Marianne's focus and interest has been on all things early childhood. She was a co-founder of The Ark (Fair Oaks, CA) in 1977, one of the first Waldorf toy stores in North America. The growing interest in Waldorf education in this country led her to become the first Managing Editor of Renewal, A Journal for Waldorf Education. For 15 years Marianne developed and led parent support groups in the Sacramento, CA area and for 8 years she taught in the San Francisco Waldorf School Parenting program. She is also the Administrator of the Online Waldorf Library www.waldorflibrary.org , a website for Waldorf educational resources.  She and her husband, Dave, have two Waldorf educated adult children and three adorable grandchildren.
Mary O'Connell, President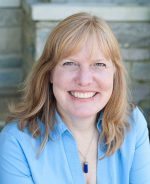 When her own children were young, Mary had a LifeWays home program with such a long waiting list that she decided a LifeWays center was necessary.  In 2002, she opened LifeWays Early Childhood Center in Milwaukee where she served as director for 13 years.
Mary has a business degree from University of Wisconsin-Madison and was a student in the very first LifeWays training. She is a lead teacher and Training Coordinator for LifeWays North America and serves as Board President, and in 2010 co-authored Home Away From Home: LifeWays Care of Children and Families with Cynthia Aldinger.
Mary's favorite thing about LifeWays is seeing both children and their caregivers thrive in a home-like environment that truly values and respects them.
Chinyelu Kunz, Student Services, Pennsylvania

Chinyelu has been teaching in the Parent-Child and Pre-School program at Kimberton Waldorf School since 2005 and is lead teacher at Kimberton's Rosebud Garden, a LifeWays Representative Program. She has been involved in Waldorf education for nearly 22 years as a mother and early childhood teacher.  Chinyelu holds a BA in Interior Design and a Master's in Architecture as well as having completed the Waldorf Early Childhood Teacher Training at Sunbridge Institute in Spring Valley, New York, and the LifeWays Early Childhood and Human Development Training.
Chinyelu works with LifeWays North America to develop healthy early childhood programs at Kimberton Waldorf School, as well as training programs for caregivers, parents, and parent educators.  She is very excited to help bring LifeWays training to Kimberton Waldorf School.  She is the proud mother of two Waldorf graduates and a 10th grade daughter who attends high school at Kimberton.
Dorothy Kulke, Student Services Director, Wisconsin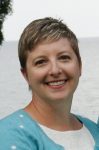 Dorothy has a BFA in Dance from UW Milwaukee, a MA in Education from Mount Mary College and has certificates to teach dance (K-12), regular education (1-8), Waldorf Education (1-8) and, most recently, completed the LifeWays training in 2016. Dorothy taught at Urban Waldorf as both a dance teacher and a class teacher for 5 years and in a traditional school for 5 years. She realized very quickly that the child's education truly begins at birth and fell in love with the gentle and natural methods that LifeWays provided. Currently running a small in-home program, Seedlings to Sprouts, in Bay View/Milwaukee Dorothy cares for 5 children (2 of which are her own).
Faith Collins, Lead Teacher
With over a dozen years of working with children, Faith Collins has been an early childhood teacher, co-director of the Rainbow Bridge LifeWays Program, and taught adult classes for parents and daycare providers in the US, England and online. In 2013 she was a keynote speaker at the first LifeWays conference, "Creating a Joyful Life with Children."  She founded her organization, Joyful Toddlers, in 2010 and since then over 200 people have taken her popular six-week tele-class, Joyful Days with Toddlers & Preschoolers.
Faith received an MA with Distinction in Early Childhood Studies from Roehampton University, doing original research for her dissertation on toddlers' involvement in adults' household tasks.  She lives in Denver with her husband and daughter.  You can learn more about her work at www.joyfultoddlers.com.
Joy Urtnowski, Student Services So Cal
Joy Urtnowski began her career in education working with elementary age students as a classroom teacher. She taught in the grades but her passion were the years spent in the Kindergarten. After a decade as a teacher, Joy founded Meadowlark Preschool as a home program for children ages 2-6. The program quickly grew and the need for more space and a larger capacity was evident so a new site was secured. In 2012 Meadowlark became a licensed free standing Early Education Facility with a preschool and infant program.
Joy holds a B.S. in Instructional Technology and has pursued graduate studies in Educational Administration and Literacy. She is also a Multiple Subject Teaching Credential Holder with a program concentration in the arts and California Coast Lifeway's graduate. She has co-presented in training workshops for adult educators, presented curriculum and philosophy for classes at the local community college where she also sat on an ECE Advisory board, and consults for individuals opening or transitioning a business as a sole proprietor in the early education field. Recently, Joy and her family moved from Hollister, Ca back to the San Diego area where she looks forward to bringing the Lifeways training into the community again. She is the mother of 3 young boys and enjoys cooking, gardening, handwork, and raising chickens.
Kerry Francis, Student Services Director, Colorado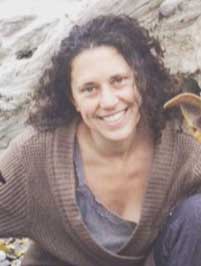 Kerry Francis was a teacher of young children in a variety of settings, including a Reggio Emilia-inspired preschool and a shelter for street children in Tanzania before she discovered Waldorf schools. She currently teaches the toddler class at Boulder Waldorf Kindergarten. She completed the Lifeways training in 2016 and is currently finishing up her Waldorf Early Childhood Teacher training through Sound Circle Center. Kerry's background is in psychology; she received her master's degree from Naropa University for Transpersonal Counseling Psychology. She had a private psychotherapy practice before focusing more on caring for young children as well as opening a doula practice. Kerry has a keen interest for anything related to pregnancy, birth, and first three years of life. She has taken post-graduate trainings on attachment, embryology, child development, and early childhood education. She is currently an editor for the professional journal of the Association for Prenatal and Perinatal Psychology and Health as well as for the yearly publication of the Biodynamic Craniosacral Therapy Association of North America.  In her spare time, Kerry helps to run a small biodynamic farm with her husband.
Laura Alvarado-Coady, Student Services, Arizona
Laura has been an early childhood and special education teacher in Arizona for 28 years. She has worked extensively in both traditional public schools and with Valley of the Sun Waldorf Education Association (d.b.a. Desert Marigold School) since it became a Charter School in 2002. Six of Laura's children are attending or have graduated from Desert Marigold School, where Laura is currently an Educational Director, overseeing special education, early childhood programming and licensed programming. She holds numerous degrees, certifications and awards, including Waldorf Remedial Teacher Certification. Laura is delighted to be working with applicants as the LifeWays Student Services Director to bring the LifeWays Training to Phoenix.
Laura Cassidy, Lead Teacher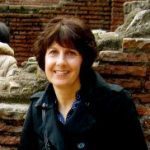 Laura Cassidy taught in the Early Childhood Department of Prairie Hill Waldorf School in Pewaukee, WI, for 22 years, 8 of those as a lead kindergarten teacher. She founded the school's "WonderGarden" preschool and taught in the parent-child playgroup, assisted in grade one, and continues to teach calligraphy to sixth graders. She is a core faculty member of the Great Lakes Waldorf Institute for teacher training.
Laura has a B.A. in English, graduated from the very first LifeWays training with Cynthia Aldinger, and took the 3-Year Gradalis Early Childhood Therapeutic Education Course with Bonnie River, Nancy Blanning, and Lori Clark. She is the mother of three grown Waldorf alumni. Laura has a deep love and is inspired by the fairy tales, her work as a calligraphy artist, and the archetypal artist and healer: Mother Nature.
Liz Alvarado, Student Services Director, SoCal
Liz Alvarado has several years of teaching experience in early childhood and elementary education as well as experience working as a researcher in higher education.  Currently, she teaches a 2nd and 3rd grade combination class and Spanish at Willow Tree—a Waldorf-inspired charter school in Fallbrook, CA.  In 2015, Liz earned a Ph.D. in Urban Schooling from UCLA, and she also holds a Master's Degree in Education Policy and Management from Harvard, and a BA from the University of Wisconsin-Madison.  Liz is looking forward to working with LifeWays and developing a deeper understanding of how LifeWays practices can best be applied in multicultural and multilingual early childhood settings.  In her spare time, Liz enjoys spending time with her family, practicing yoga, cooking, and playing outside!
Rena Osmer, Lead Teacher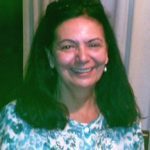 Rena Osmer, M.A., has been passionate about Waldorf early childhood education since completing her training in 1985, and has taught children, parents, and teachers for many years.  She is keenly interested in innovative ideas and new initiatives and has served the national development of Waldorf early childhood as WECAN Board Member, founding Board member of Sophia's Hearth, and LifeWays North America Board member.
Rena's career began on the eastern seaboard in Wilton, NH at the Pine Hill Waldorf School, the Center For Anthroposophy and Antioch New England.  On the west coast she worked for Rudolf Steiner College as Director of Early Childhood Education and the LifeWays Children's Center.
In 2005, Rena moved to the Florida sub-tropics where she currently teaches kindergarten in a new Waldorf initiative, Sea Star School, in Boca Raton.  She continues to mentor Waldorf early childhood endeavors, and teaches at various Waldorf Early childhood training centers in the summer months.
Rosario Villasana, M.A., Lead Teacher
Rosario Villasana, M.A., Department Chair at City College of San Francisco, Lifeways Instructor, and Early Childhood Consultant.

She directs the LifeWays en Español caregiver training program focusing on development of curriculum materials in Spanish, community programs and mentoring teachers. She has conducted training and staff development in Rudolf Steiner based education in China and Mexico as well as throughout the United States.  Rosario is the happy mother of two Waldorf graduates; a son, Eduardo and daughter, Lucia.
A frequent and sought after presenter at the most respected professional conferences, notably NAEYC (National Association for the Education of Young Children), the World Forum and the AERA (American Educational Research Association) as well as universities and colleges in the US, she has travelled internationally presenting in China, Greece, Mexico and Russia. Her primary focus is the Birth to 7 year old child and focus areas include; the Program for Infant/Toddler Caregivers, Rudolf Steiner Pedagogy, The Impact of Media on the Young Child, Environments for Children, Dance and Movement Education, Sensory Integration and Brain Development, and Resource Development for Spanish Trainers.
Susan Silverio, Lead Teacher
Susan Silverio was the founding teacher of Ashwood Waldorf School in Rockport, Maine, providing the multi-age kindergarten for 20 years near her three-generation family homestead in Lincolnville where she is now the director of Spindlewood Waldorf Kindergarten and LifeWays Center, www.spindlewoodmaine.com. She holds a B.A in liberal arts and has worked as a social worker and in providing emergency shelter and transitional housing for women and children. Susan is an organic gardener and beekeeper and enjoys rowing and sailing small craft in all seasons.
"I believe firmly that in a child's early years, the foundation is laid for his or her entire life: for their health and well-being, for their sense of relationship with other human beings and with all realms of nature. It is about giving the child the opportunity to play, to explore, to be outdoors, to experience the arts and the spoken word, living images, stories and music. It is about giving them something worthy of imitation, inwardly as well as outwardly. In this way a child finds a sense of inner authority."